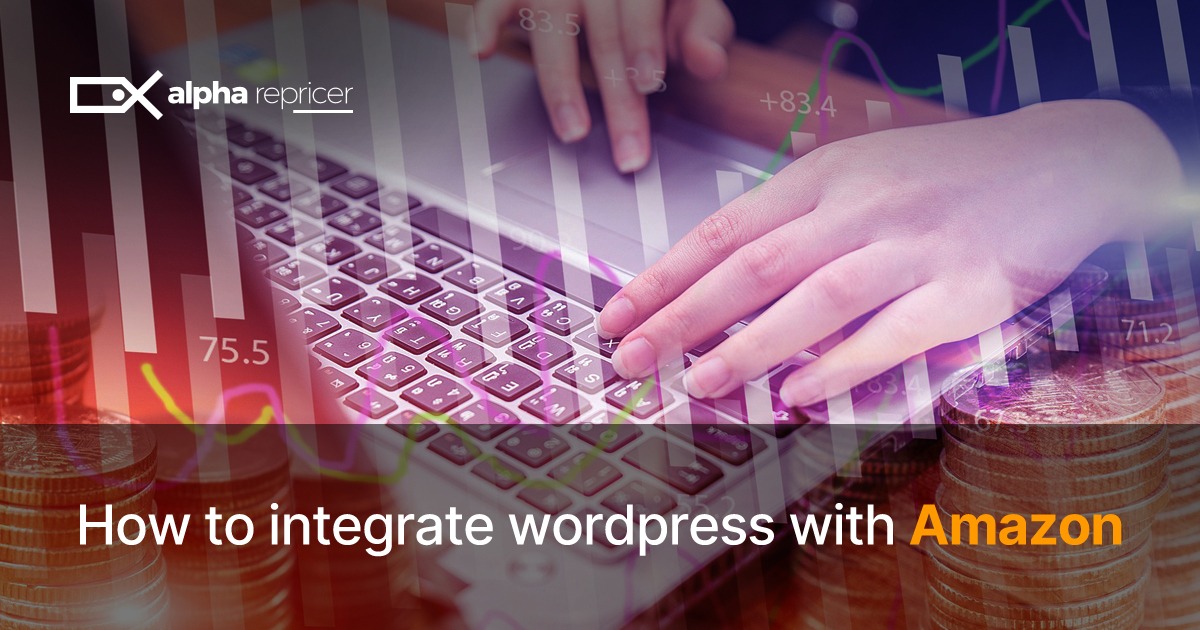 How to Integrate WordPress With Amazon
WordPress and Amazon both provide the opportunity to start your business online. They both have a very different setup and approach with their advantages and disadvantages. However, if you sync these two together, you'll be able to maximize your profit in an efficient way.
There are two ways to sync Amazon with WordPress:
You can monetize and control your blogs through Amazon's affiliate program. You can also use this program to monetize your blogs on WordPress.
One can use WordPress to get more traffic towards the Amazon platform. It is always a plus to have more people talking about your products!
If any of these two sound interesting to you, then let us help you integrate WordPress with Amazon in two basic ways, and then you can choose which one you want to go with!
1. Make the Amazon affiliate links a part of your WordPress posts
Affiliate links are basically URLs used to see who is sending traffic to your site. Amazon has been the one running affiliate programs, and the best part is, anyone with a proper website can sign up for the program and use it!
Once you sign up for the affiliate program, you will be assigned an ID that spots the referrals this platform is getting from you. However, you must generate a new affiliate link for every product you want the program to promote.
It is not obligated to buy the same products you link to the people who visit your site, but when they click the sites referred by you, you'll be paid for it.
Sometimes adding and creating affiliate links to each product become hectic! And this is where the "Amazon Associates plugin" comes in;
It is a powerful tool that allows an individual to create segments and link them with the items that customers want to see on the page.
Step 1
The initial step is to install the plugin and then activate it; furthermore, look out for "Amazon Auto Links Tab" on your Dashboard. After that, press the "manage units tab" and start adding the units of the category you have selected.
Step 2
Now, name your units so that you may find them later on Dashboard, also. Don't forget to enter your Amazon Associate ID;
Step 3
Now it's relatively easy for you to do these steps. While you complete these steps, always make sure to keep the "Auto Insert option" on!
Step 4
After this step, press the "proceed" button. In the upcoming screen, select the category of items you want your unit to present:
Step 5
Once you are done with this, press the "Add Category button". It's up to you either you want to add multiple categories to each unit or not.
Now it's time to click on the "create tab", and you are good to go!
Keep "your Auto Insert option" on because then only you'll be able to see the units placed under the content on your posts and pages.
If you want to set up the display settings, go to "Amazon Auto links", "Manage Auto-insert". After that, press the "edit option" for the unit you want to create.
….
Step 6
After this step, find the "where to enable" segment, which will help you to show your unit.
2- Take Your WooCommerce Products and Publish Them on Amazon
It is necessary to have a WooCommerce store already set up because, after all, the primary purpose of syncing WordPress with Amazon is to maximize the sales on both platforms!
Before heading toward the next step, use "WP-Lister Lite for Amazon" in order to link the WooCommerce store with Amazon.
You'll need to install and activate "WP-lister lite for Amazon."
After the above step, link your Amazon account to your WordPress site. Now go to the "Amazon tab" on WordPress, click on settings now you can see the screen of your Account.
Now Signup for the Amazon store (US, UK, etc.), and fill in the required information!
…..
Once you are done with this, click on the "Categories tab" and select the categories you want to sell on Amazon.
……

After this step, save the changes you have done and move on!
Conclusion
When we talk about syncing or integration, WordPress can work with almost any other popular platform. Although Amazon and WordPress are entirely two different platforms, but the integration can help these platforms to boost-up sales in the market!
Above are the guidelines that would help you to make the most out of these platforms in order to maximize the profit and make more money.
Besides maximizing your sales, it is also necessary to keep your prices competitive. Alpha Repricer is the fastest Amazon repricer. Our algorithmic repricing keep your prices optimized and helps you win the Buy Box more often. You can also have a competitive edge while repricing with Alpha Repricer.
I hope this article was meaningful. For more information, visit Alpha Repicer blogs!