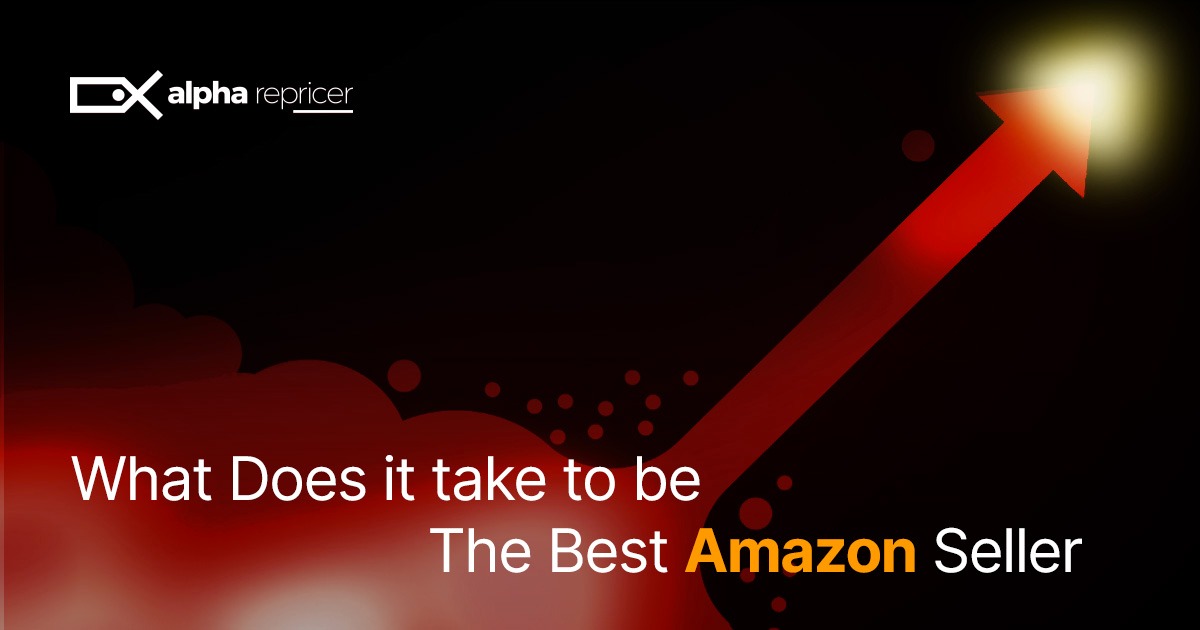 What Does it Take to be the Best Amazon Seller?
To stay ahead in the pricing wars and be a successful Amazon seller, repricing on Amazon is a must. So does that mean several times a day you rush to your seller central and examine your prices? Or worse yet, not monitor them at all! Is it even possible to do real-time repricing manually or to reprice all inventory at the same time? By the time you get done, prices may have changed again. Enter the automated Amazon repricing software! Amazon repricing tool will help you do these tasks on an ongoing basis.
You need to constantly monitor the market and revise your prices to maximize your profits. Of course, as we said, you can do this manually, but it is an extremely inefficient way of repricing. Better to go with an automated Amazon repricing software, a much better option.

Without the repricing tool, you have to scan prices regularly and make changes as needed. Not only does it take a lot of time, but it can also be inaccurate. Watching and monitoring prices all day means you will end up neglecting other aspects of your business. What's more, if you do not reprice correctly or quickly you may not sell your item.
You would have to manually type up prices, do competitor evaluation or analysis, and get the new prices over to your distributors. This can take a big chunk of your day and push you to neglect other aspects of your business. With the rise of marketplaces and easy-to-use software, sellers no longer face these kinds of issues.
If Amazon is a big part of your sales strategy investing in the software will help you. And you will stay on top while saving time. It is not a luxury; it is a techy but smart move. The right brand of Amazon repricer software will give you full control over your strategy and set your rhythm for better growth. Wouldn't you rather spend your time on …life, rather than pour over competitors' prices?
Algorithmic repricing tools
A key part of a good repricing tool is algorithmic repricing. It is also an intelligent approach for repricing. The repricing software sets the best possible price according to the market conditions, including competitor prices, ratings, Amazon Buy Box metrics, etc. It will automatically set the price after monitoring all relevant data used to determine the Buy Box winner. It will strike a great balance between your profit margins and price to ensure a profitable business.
With excellent competency and automation, algorithmic repricing takes little time and energy to set up but will bring the highest returns for Amazon sellers. The downside is that algorithmic repricing is more expensive than other options, so it's mostly chosen only by professional sellers retailing various items for high-profit margins.
Buy Box strategy in repricing software
Another advanced repricing software strategy is the Buy Box strategy; this helps Amazon sellers to win the Amazon Buy Box. With this approach, you can do more than you might expect. You can hone in on the competition by factoring in various points, including price, seller performance, and condition of the item, etc. Users can analyze the fast-changing market landscape in real-time, such as prices and competitors. Sellers can use their sales report to see how the repricing is affecting the sales.
Many professional amazon sellers agree that winning and keeping the buy box at an optimal price while competitors are continually changing prices can only be done with a repricer. So to expand your online business, you need to get onboard a repricer tool.
With Alpha Repricer and its amazing Buy Box Hunter, you get the opportunity to increase your average order value because our repricing tool will put you in the Buy Box more often and at higher prices. Our algorithmic repricing will not cost you a fortune either. The dashboard shows the users exactly how the repricing is going. Information like the number of Buy Boxes won, listings with no competitors, etc. is at your fingertips. Alpha Repricer's item analytics, repricing log, and sales reports will give you an insight into your business health. This in turn will help you in making better business decisions.
Besides repricing remarkably well, we also give great technical and customer support that always leaves our users satisfied. Try us free for 14 days or Call us now at +1 (669) 256-2656.