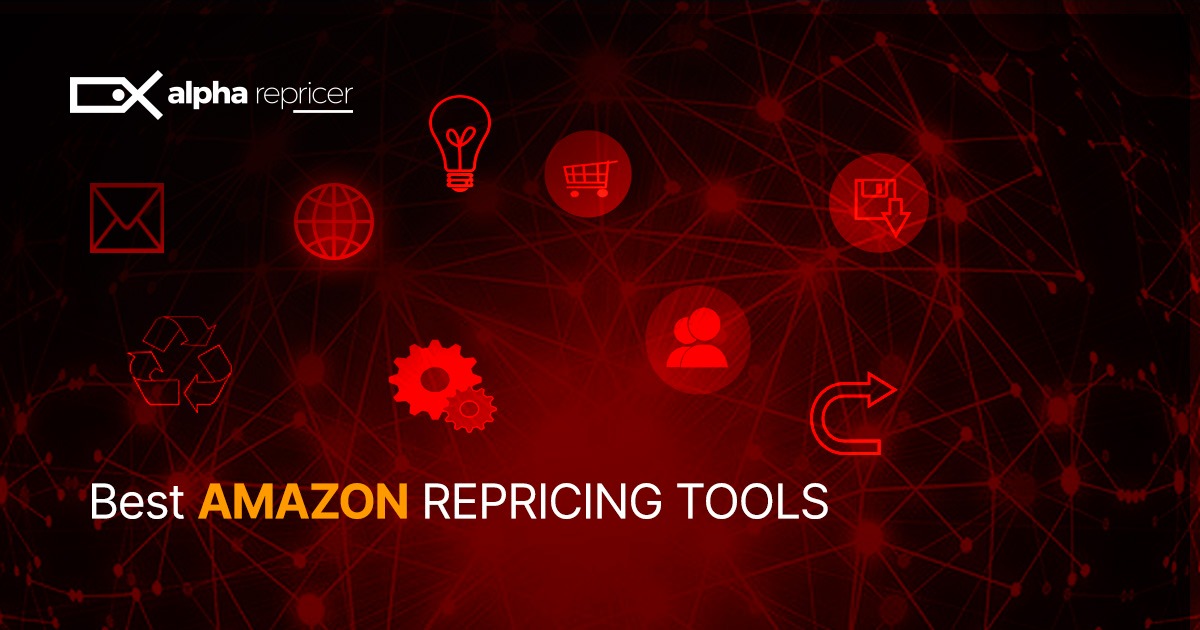 Best Amazon Repricing Tools
Here to look out for the best Amazon Repricer for competitive pricing? As an Amazon seller, you have a lot on your plate. Getting the best Amazon repricing tool for your listings is an important undertaking if you have chosen automated repricing. Needless to say, selling online is always going to be linked with having competitors. To remain on top, you need to choose the right repricer for the products you plan to sell.
How to choose the Best Amazon Repricing tool for your listings?
Above all, it is important to know that when we talk about Amazon repricers, they are quite different from each other. To find the perfect one out of a few of the best Amazon repricers, you have to make sure it checks out for you. There can be visible differences in the speed of repricing, user interfaces, and customer support. Besides, as a seller you want it to be pocket friendly too. Also, some of the repricers do not support every marketplace.
Tip: If this is your first time looking for a repricer, we suggest you to first sign up for free trials. See which works best according to your business and budget.
Points to keep in mind when looking for an Amazon repricer:
Expectedly, you won't be able to find the best Amazon repricer without getting answers to these important questions:
How many marketplaces does the best amazon repricer supports?
What is the cost that needs to be paid every month?
How fast does it reprice your listings?
Are there any extra charges to pay for sustained and continuous repricing?
Do you have any control over the repricer?
How flexible is it in terms of working your way?
Does it give you the option to choose your competition and how?
Is there any free trial that they offer? Do you need to provide your credit card information for this?
Also, to help you compare, we list some of the Best Amazon Repricers in the market these days:
1. Alpha Repricer

Alpha Repricer is the number 1 Best Amazon Repricer. How? Well, Alpha Repricer offers instant and continuous repricing. Also helps you maximize both; sales and profits. Their algorithmic repricing profile wins Buy Box and retains it longer. In particular, it is hands down the fastest Amazon repricer with an average response rate of about 65 seconds, keeping your profit margin in mind. Plus, by the time you finish your coffee, you will have your Buy Box!
As soon as your competitor makes changes in their prices, Alpha Repricer responds immediately. Furthermore, you can control each aspect of your inventory, including choosing whom to compete with. You are able to schedule your repricing to meet the 'rush hours'. Their reports give you an insight into your sales to help you make business decisions. They reprice inventories of all sizes. Alpha Repricer supports multiple marketplaces offering all features and affordable plans.
Besides, It is pocket-friendly, with absolutely no extra cost or hidden charges. You can cancel anytime, no long-term engagement.
Free Trial: 14-days, no credit card required.
Pricing:
$25 per month for1000 SKUs and one marketplace
$33 per month for 1000 SKUs and unlimited marketplaces
$50 per month for 5000 SKUs and unlimited marketplaces
$75 per month for 10,000 SKUs and unlimited marketplaces
$100 per month for 25,000 SKUs and unlimited marketplaces
$175 per month for 50,000 SKUs and unlimited marketplaces
Contact for >50,000 SKUs
2. RepricerExpress

RepricerExpress, recently merged with repricer.com, provides instant repricing with no extra costs. The subscriptions start with up to 5000 SKUs at $99 monthly. Users at the lowest level get only 600 repricing events per minute and hourly repricing. They support 16 channels. You can get a whole lot of bells and whistles plus 24-hour support for $499 a month.
Free Trial: 15 days.
Pricing:
$79 per month for 5,000 SKUs
$239 for upto 50,000 SKUs.
$399 for up to 250,000 SKUs
$1,199 for up to 1 million SKUs (2400 EPMs only)
3. Feedvisor

Next on the list is Feedvisor as an Amazon repricer for businesses on Amazon. It is designed to increase your revenues and profits on Amazon. Feedvisor claims to have algorithmic repricing and revenue intelligence solutions. It is definitely not for the smaller sellers. On Webretailer, an ecommerce website, they have indicated that users are required to have $100,000+ in average monthly sales on Amazon.
Free Trial: No
Pricing: Not specified.
4. BQool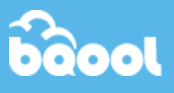 BQool's Amazon repricer is known as Repricing Central. Repricing is a smaller part of their array of services. Self-described as an affordable repricer for every business on Amazon, they do not list prices for inventories higher than 10,000 listings. However, their repricing speed is different depending on the number of SKUs. It reprices every 15 minutes for 1000, 5000, and 15,000 SKU plans and 5 minutes for 10,000 SKU plan. They support only 9 Amazon marketplaces. This is not an option for sellers with larger inventories.
Free Trial: 14 days.
Pricing:
$25 for 1,000 SKUs
$50 for 5,000 SKUs
$100 for 10,000 SKUs
$200 for 30,000 SKUs
$300 for 50,000 SKUs
5. ChannelMax

The repricing software of ChannelMax is a tool with other applications available such as refunds manager, inventory sync at additional monthly fees. The repricing is more than 2minutes, 2 to 3 as they mention. They support 10 Amazon marketplaces.
Trial: 30 days' free trial.
Pricing:
$34.99 for 500 SKUs
$49.99 for 25,00 SKUs
$69.99 for 5,000 SKUs
$99.99 for 10,000 SKUs
$124.99 for 25,000 SKUs
$149.99 for 50,000 SKUs
$199.99 for 100,000 SKUs
$249.99 for 250,000 SKUs
$499.99 for 500,000 SKUs.
6. RepriceIt

RepriceIt states that it is the Best Amazon Repricer as lets users have some flexibility. They only reprice sellers who are Pro Merchants on Amazon.
Free Trial: 30 days.
Pricing:
$9.95 for 1-500 SKUs
$16.95 for 501-2000 SKUs
$24.95 for 2,001-5,000 SKUs
$29.95 for 5,001-10,000 SKUs
$39.95 for 10,001-20,000 listings
$59.95 for 20,001-50,000 SKUs
$79.95 for 50,001-100,000 SKUs
7. Seller Dynamics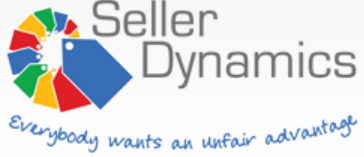 When it comes to the best Amazon repricing software, Seller Dynamics is mentioned. It claims that it is the only one providing a complete solution for ambitious marketplace sellers. Their pricing is based on your gross sales. As their highest gross sales support is for $700,000, this may not be a good option for large sellers.
Free Trial: 30 days
Pricing:
$120 per month for up to $ 140,000 annual gross sales
$200 per month for up to $ 350,000 annual gross sales
$300 per month for up to $700,000 annual gross sales.
8. Sellery

Sellery is the amazon repricing tool from SellerEngine. They have real-time repricing and say they have intelligent strategies. They support 7 Amazon marketplaces.
Free Trial: 14 Days.
Pricing:
Minimum $50 or 1% out of your gross monthly sales
Maximum $2000 per month
9. Informed.co
It was previously known as Appeagle. Informed.co has continuous repricing 24/7. They support 10 Amazon marketplaces. Their pricing is 'aligned' with users' monthly revenues.
Free Trial: 14 days. No credit card is required.
Pricing:
$49 per month for $0 to $5,000 revenue
$99 per month for $5,001 to $10,000 revenue
$149 per month for $10,001 to $25,000 revenue
$200 per month for $25,001 to $55,000 revenue
$249 per month for $55,001 to $110,000 revenue
$299 per month for $110,001 to $600,000
$399 per month for $600,001 to $1,500,000 revenue
$499 per month for $1,500,001 to $2,500,000 revenue.
Hopefully, this guide gives you enough information that you need to choose the perfect repricer for your listings. The best Amazon Repricer tool will help you win Buy Box as well as increase profits and sales.
As you can see there is quite an array of repricers. However, we believe that choosing Alpha Repricer would be the right decision for continuous repricing that wins you the Buy Box more often. Give it a try for 14 days, we will make sure you are satisfied!