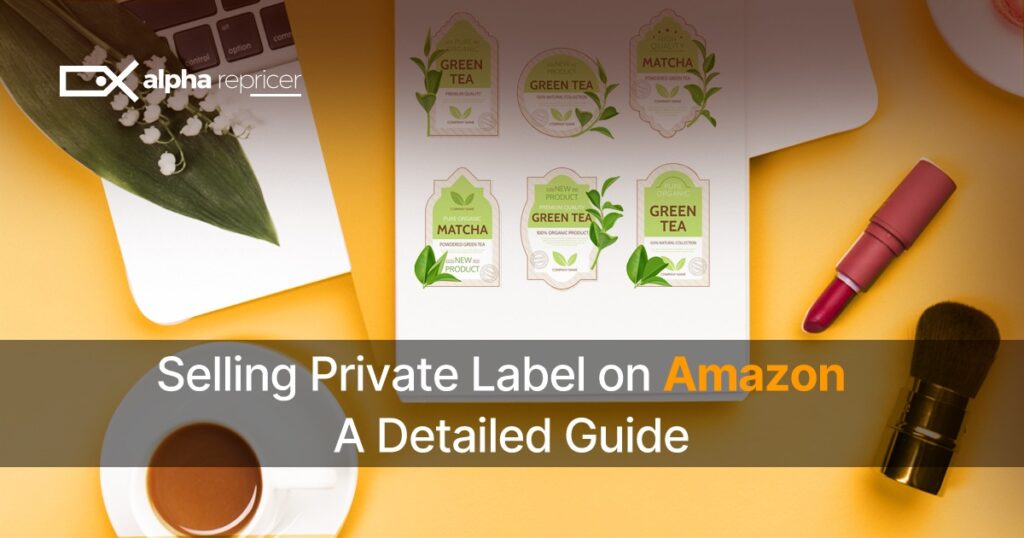 Selling Private Label on Amazon- A Detailed Guide
Private label simply involves a retailer sourcing products from a third-party manufacturer and then selling the products under their own brand name. As the retailer, you have to specify everything about the product- what goes in it, how it's packaged, what it looks like, and how it is to be delivered at their store.
Many grocery stores, drugs store, and even convenience stores sell brand name foods along side foods with their own private label. Safeway has its private label foods under the Signature Select brand along with big name food company products such as from General Mills, Nestle, and Coca Cola.
Private labeling for Amazon FBA is a bit different. It means you sell the products under your brand (label) on Amazon. After researching about the product market, you contact product manufacturers or suppliers directly, and they make the items for you in bulk, at a specific date under your brand name.
After this process, the products are then shipped to Amazon warehouses and are ready to sell!
The growth of e-commerce businesses like Amazon has opened up a new avenue for entrepreneurs to make money through Private labels. Private labeling provides individual sellers an opportunity to create a unique and effective brand.
Although it seems easy and alluring, but it needs a lot of time, patience, and effort to create a successful Amazon private label.
Why Should You Create a Private Label on Amazon?
Here are some of the reasons to create a private label on Amazon:
· Labeling
A private label is a very straightforward concept, but it can be difficult and to make your products stand out from similar products sold by your competitors.
Competition is higher than ever,because the market is oversaturated with many similar products. It can be difficult to source unique products with a unique brand. It requires creativity and persistence to make a brand with products that stand out.
· No limitations
If you are not a private label seller and are selling for other brands, then you'll face some restrictions by Amazon.
But if you have your own brand and are selling products under your label, then there is no need to worry! Because there are no such limitations for private label sellers.
. Control Over Production
Third party manufacturers work according to the retailer's direction on all aspects of a private label product.
The retailer guides manufacturers on the desired product ingredients, product quality and quantity.
Control over production in private labeling helps the retailer to catch defects before they even reach the customers and it also helps to identify system errors.
· Higher Profit
It's not always possible to gain a large amount of profit, but spending a significant amount on product purchases and branding your products may increase your profit.
However, along with a right profit margin, there is always a risk of failure. So sellers must know how to maintain their brand equity!
FBA Makes Private Labeling Easy for You
You can choose to ship the products yourself or delegate the logistics to Amazon. If you're creating your private label, then you must sign up for the Amazon FBA program.
If you are an FBA Seller, you must make sure that all of your products reach Amazon's warehouse on time. It is the responsibility of Amazon to take care of your product's packaging, shipping storage, and customer support.
Moreover, FBA Sellers are also eligible for prime shipment and have a greater chance of winning and getting the Buy Box.
How to Start Your Private Label Brand?
Most of the brands attract their customers by creating unique logos and designs. There are specific colors that people associate with brands because they influence their purchasing decisions.
These specific factors make a lasting impression that words never can. If you are starting your brand, then there are few things you must keep in your mind
Always come up with a unique concept of creating logos and designs.
Try to keep your logo simple and attractive.
Avoid using vector graphics, raster images, etc.
You must know your brand colors and then stick to them to help customers easily recognize your brand.
Avoid using a lot of colors because it confuse your customers.
Once you are done with this and settled on your brand colors, it's time to start thinking about the packaging because it would help you to stand out from the rest of competitors in the market.
Here are the following details you must include in your packaging
Product Name
Brand Name
Image of the product
Manufacturing details
Legalized information
Before listing your items on Amazon, make sure to give yourself enough time to complete your brand elements and fulfill all the required information.
Product Listing for a Private Label
When your products are labeled and the account is set up, you are ready to ship. Now the next step is to list your products on Amazon.
A good product listing is essential for generating sales and driving traffic. Here are the few elements of a product listing;
· The Name Of Your Product
When you sell a private label, you must keep your product's title elegant and straightforward and add a few details about the product in your title.
Moreover, don't forget to add the name of your brand!
· Details About Your Product
The product description is essential for customers because they have the right to know all the details about the product you are selling.
Most customers prefer reading the complete details of your product because it makes their purchase easy. So it depends on you as to how you convert traffic into sales.
Also, use bullet points to make your information easy and effective to read!
· Use Pictures And Videos
Clear pictures and videos help the customers to verify any product before they decide to buy it. As a seller, you should make sure that your customer must know what the product is!
High-quality pictures and videos give a clear understanding of your product to customers. Provide at least six images, which cover every angle of your product. You can also add a detailed video about your product discussing its features.
· The Cost of Your Product
If you want to succeed in the Amazon market, make sure to keep your price competitive and be creative with details and sales. There are plenty of sellers in the market, who are selling similar products on Amazon.
Initially, you can start with a low margin but can gradually increase the prices once your brand kicks-off in the market!
· Feedback and Reviews
Product feedback and reviews are some of the most important factors to consider after the product is launched. The most simplified way to get reviews is to ask your customers to provide input once they received the product.
Be careful about how you connect with your customers and avoid offering discounts or goodies for the sake of reviews!
Conclusion
Private labeling is not as easy as it seems because it needs a lot of time and effort to build a brand under your label.
It doesn't mean that you need specialized training skills to sell private label on Amazon. Good research and negotiating skills can also help you to stand out ahead of your competitors.
Selling on Amazon is a golden chance for sellers who want to be successful. However, seller success on Amazon doesn't come easily. Amazon sellers use many tools to automate their business including automated repricing.
At Alpha Repricer, the best and fastest Amazon repricer you can find useful information and tips on how to make your overall selling experience better, how you can boost sales and skyrocket your revenue.
Visit Alpha Repricer blogs and become the top rated seller today!