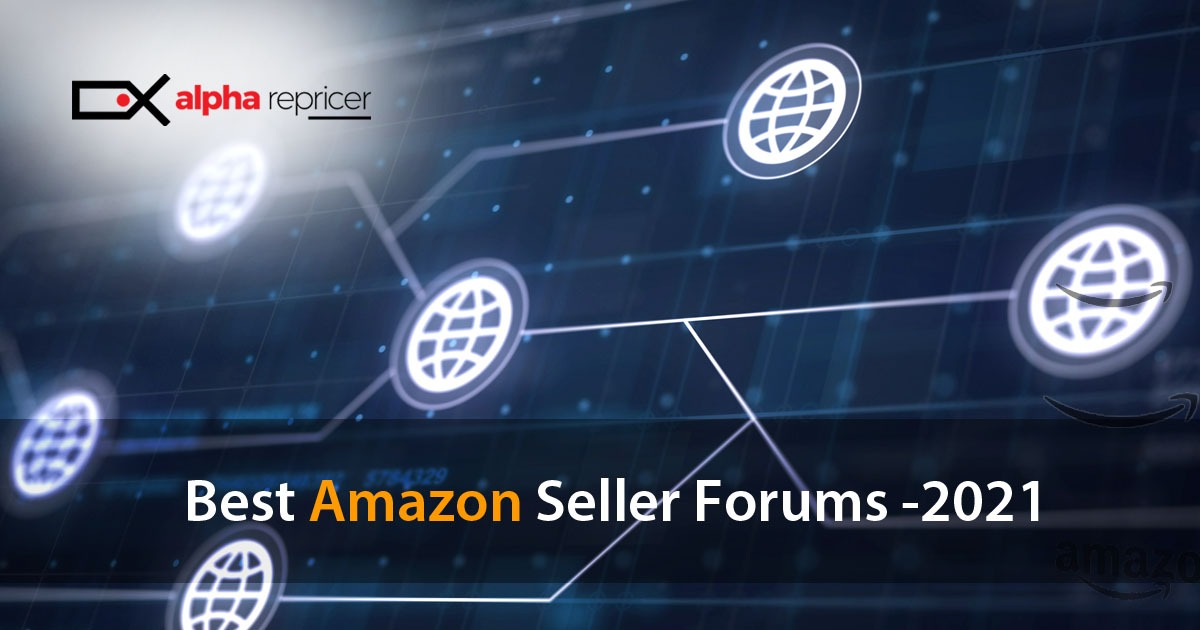 Best Amazon Seller Forums for Amazon seller community
In the world of the internet, it has become necessary for Amazon sellers to know about social groups, forums, and communities to grow their business. The Amazon seller forums play a vital role in the success and growth of businesses in the e-commerce marketplace. This is because it focuses on the requirements of online sellers, making it the ideal place for them to connect and communicate. However, these forums are valuable for sharing experiences, asking for support, discussing common difficulties impacting sellers, receiving aid, and making business relationships.
Read on to know the best Amazon seller forums that can help you expand your business and build networks with other sellers.
Table of content:
What are Amazon Seller Forums?
Amazon seller forums are web portals designed exclusively for the Amazon seller community. They provide a forum for the sellers to interact and debate topics that affect them daily. Sellers also learn about Amazon services, numerous selling techniques, and how to deal with selling difficulties through them.
Furthermore, they help the sellers to discuss their selling experiences and learn about Amazon announcements. They are especially crucial for new online sellers who are unsure how to optimize their profits. These sites, however, have posting standards that each user must obey; failing to do so will result in account termination or banning.
Here are a few of the best Amazon seller forums;
· Amazon Seller Central
The best online forum that you can go for is Amazon Seller Central. It is a conversation forum for Amazon sellers and Amazon services. The forum contains posts about new Amazon sellers, selling inquiries, FBA questions, and Amazon payments. It also includes links to FAQs and frequently discussed subjects to assist Amazon seller community members find information fast. However, this forum is best for beginning Amazon sellers.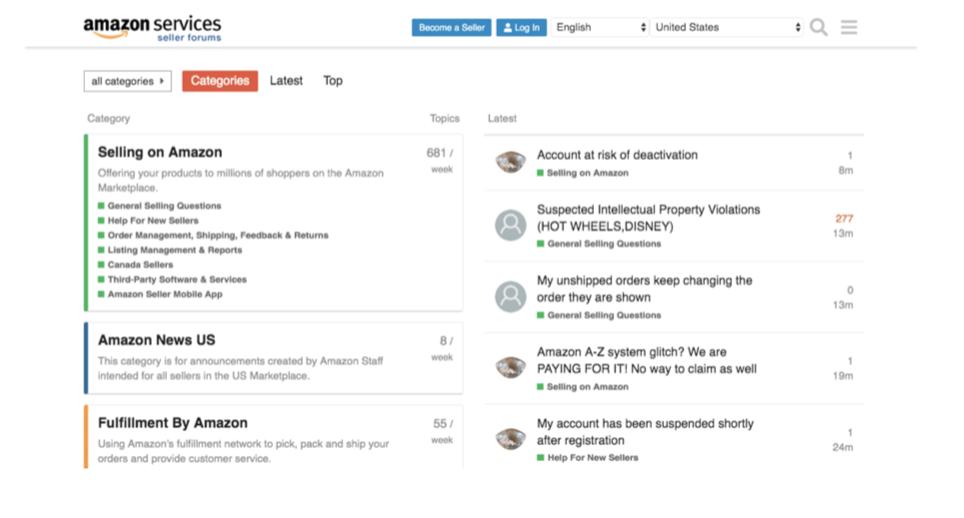 (Source: Amazon)
· Web retailer
Andy Geldman developed Web retailer, an instructional website. The forum covers concerns impacting sellers and the newest selling trends, tools, and effective selling methods. However, when you join, you will begin getting weekly emails covering e-commerce news, debates, reviews, and software. It also includes interviews with top Amazon sellers.
However, you are not required to register yourself before getting involved here, but users must sign up to access the web retailer forum.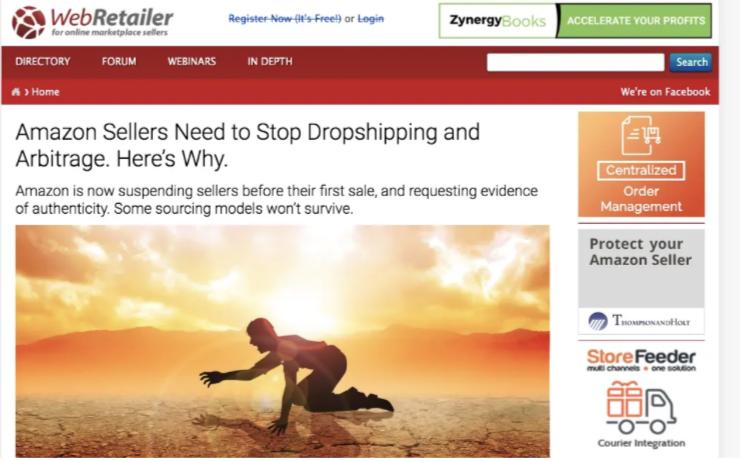 (Source: Webretailer)
· Warrior forum
Warrior Forum is a great source of new information for Amazon sellers. This forum is mainly catered to digital marketing. This site also posts informative blogs regularly in order to keep the Amazon sellers up to date with the current market information and new selling techniques.
However, the downside is that it's not the best place if you are looking for information unrelated to marketing.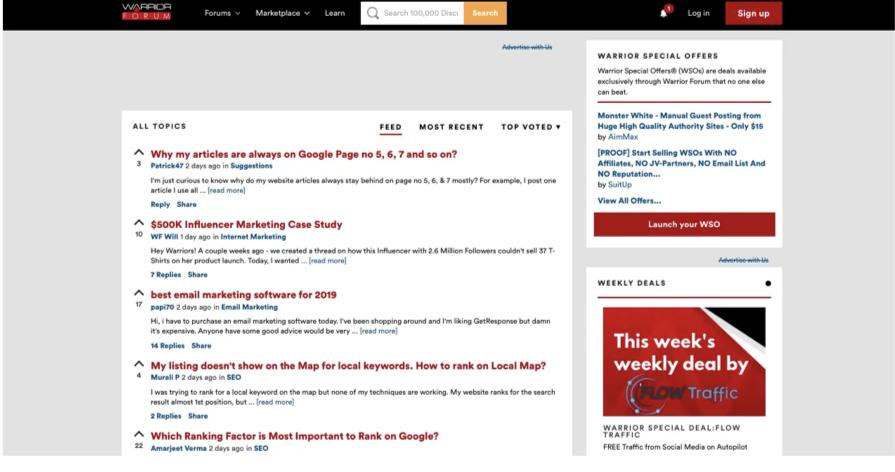 (Source: Warrior Forum)
· Quora
Quora is the #1 website where users are allowed to ask and answer questions. It may take some searching before you locate a topic of interest to you, but many replies to most queries make an effort worthwhile. Thus, users may search by subject or date, and they can set up alerts to be notified anytime a new response is submitted to a certain query. A convenient button at the top of the page allows you to post questions fast and simply.
"According to the 2018 report, Quora has 300 million monthly users."
(Source: foundation.com)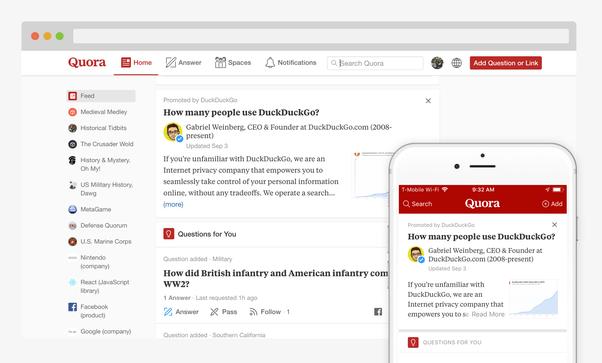 (Source: Quora)
· Reddit
Reddit is an online community that helps Amazon sellers to share their experiences and interact with each other. This is an open platform that allows anyone to view public discussion topics: signing up or logging in is required to post a comment or read any seller's comment. Moreover, this amazing forum doesn't have any strict policies or rules. That's why it is one of the most convenient platforms for Amazon sellers to share their opinions or seek advice from other sellers.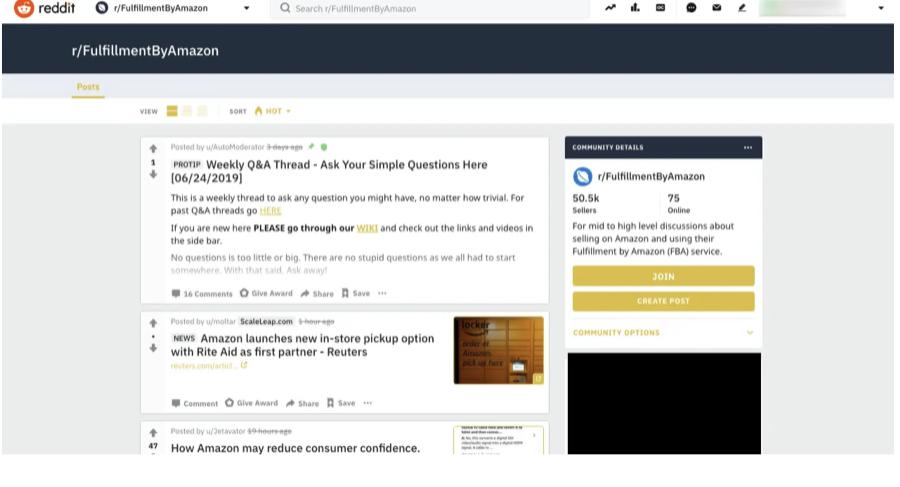 (Source: Reditt)
Conclusion
Forums are a great way to communicate with each other and share your opinions. It's a two-way street, so it's necessary to pay it forward by providing support to other sellers when they need it. However, some groups are free to join, while others charge a small fee.
At Alpha Repricer, the best Amazon repicer- we make sure that our sellers are always kept updated with the industry's latest information and news. For more information, visit Alpha Repricer blogs. It is the best Amazon repricing tool that helps the sellers to set their min/max prices. Moreover, this excellent tool helps the sellers to stay competitive and win the Buy Box.
SIGN UP now for our free 14-day trials and experience the best Amazon repricer in the industry!