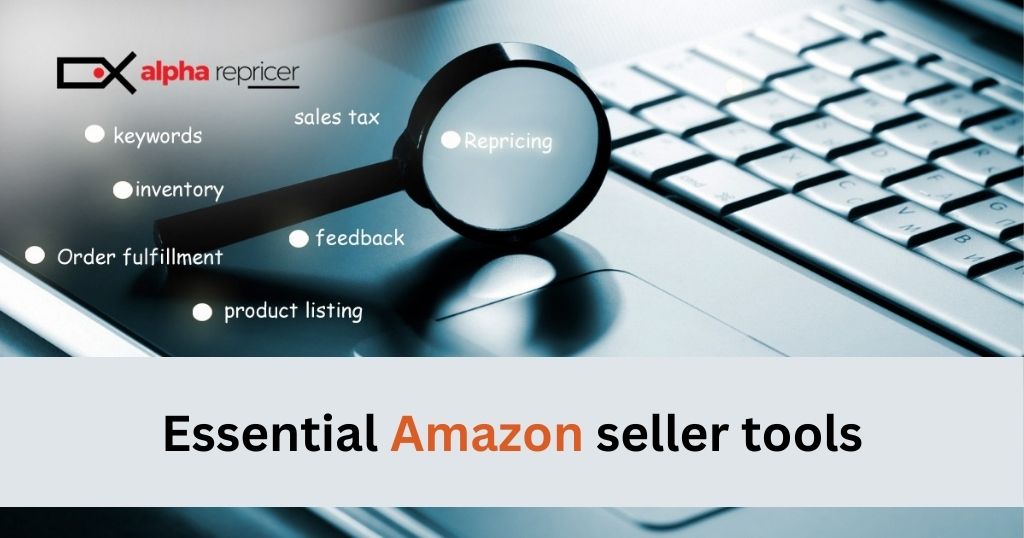 Essential Amazon seller tools to consider for increasing sales on Amazon
Amazon sellers go through various challenges every day to stay competitive on the platform. While selling on the greatest marketplace online, there are several obstacles to overcome. This includes dealing with other competitors, private labels, trying to match Amazon Prime's pace. Many sellers use different Amazon seller tools available to offload themselves from a few of these responsibilities. However, the real question is, where and how to start searching about such tools?
To help you begin with the research, we have dropped down a few Amazon sellers tools you need to grow on Amazon and increase your sales! They are sorted into categories to give you information on how they work and how they can be of use for you.
Let's begin!
1. Discovering products/product research tools
Finding the right products to sell on Amazon can be a difficult task. However, we've just the perfect Amazon seller tool to help you look out for the trendiest products and then source them. This tool can help you find the right product for you to sell on Amazon without worrying about your competitors.
Jungle Scout
Jungle Scout is a one-stop solution for you to find excellent products to sell on Amazon. Since 2014, Jungle Scout has made its place in the market as a go-to Amazon seller tool for sourcing products. Sellers can go to Jungle Scout and figure out how it's like to sell on Amazon.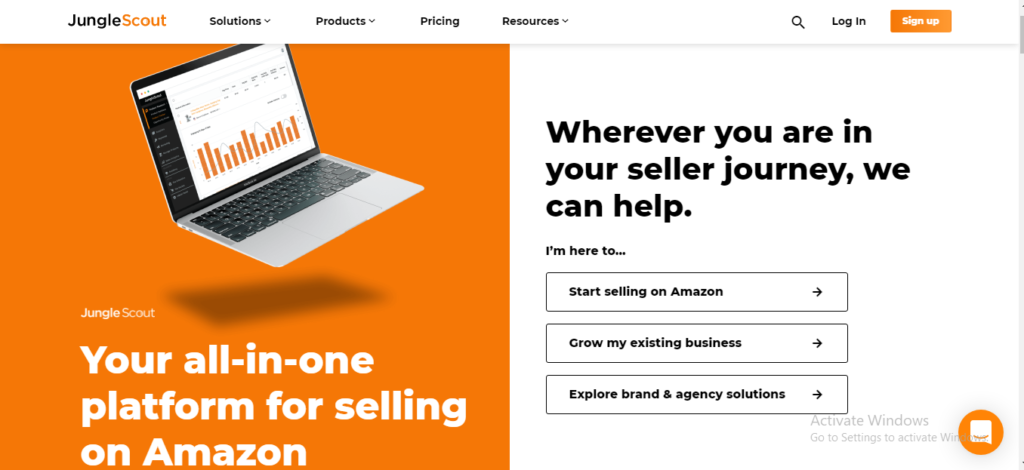 The site has a Google extension and also functions as a web-based app. It scans and shows you the product catalog of Amazon instantly so that you can save your time and spend it on other aspects of your business.
2. Keyword research tool for Amazon
Now that you've found out the product you want to sell, you need to choose the correct keywords for your listing so that you come on top of the search results when a customer searches for that item. Listing optimization is the key to sell on Amazon successfully. You must understand what keywords to target and which keywords can cause trouble.
By using a keyword tool like Sonar by Sellics, you can find the most relevant keywords for free!
Sonar by Sellics
With this Amazon seller tool, you can search for the most effective keywords by searching with similar keywords, synonymous keywords, or ASINs. It is a multilingual website, so you can search for the keywords and convert them into your language to understand better!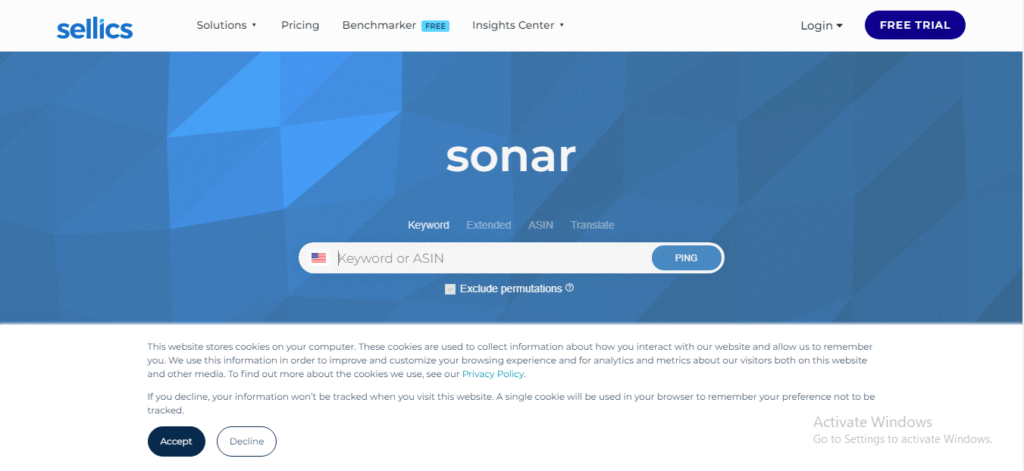 Whether you use Sellics or any other website, having a keyword search tool is a must-have in your toolset to stay competitive on Amazon.
3. Inventory management and shipping tool
An inventory management system is all you need to keep a check on your inventory, fulfill orders, track orders and restock your items. ShippingEasy's Amazon Seller Suite is one of the best Amazon seller tools for inventory and feedback management!
ShippingEasy
With ShippingEasy's Amazon Seller Suite, you can directly import orders from Amazon and choose the most affordable shipping rates to start shipping.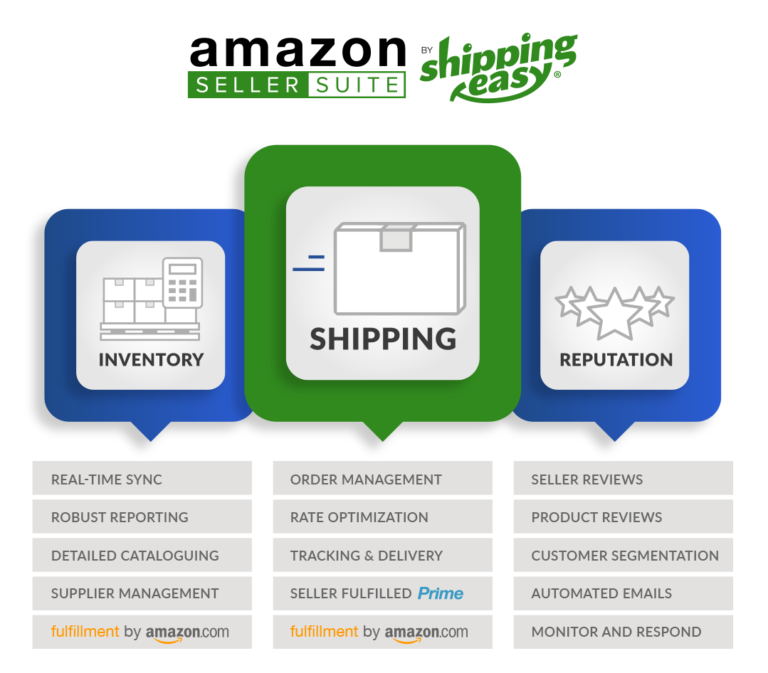 You can also track your orders to deliver on time according to Amazon Prime. It ensures your inventory is always in stock and helps you manage customer feedback too!
4. A Repricing tool
Amazon Repricing is the most effective way to stay ahead of your competitors and get maximum sales. Manual Repricing is only going to make it difficult for you to keep up with all the price changes. An Amazon repricing tool will help you increase sales and profit and win the Buy Box you need for your business!
And, of course, we are here to help you!
Alpha Repricer- the best Amazon repricing tool
Alpha Repricer is the fastest Amazon repricer that reprices your products every 2 minutes and lets you offer the best price in the market! Apart from being the fastest repricer in the industry, we are also the most reliable option available with excellent features and affordable price plans. Alpha Repricer is made by sellers for sellers to help them stand out from the competition.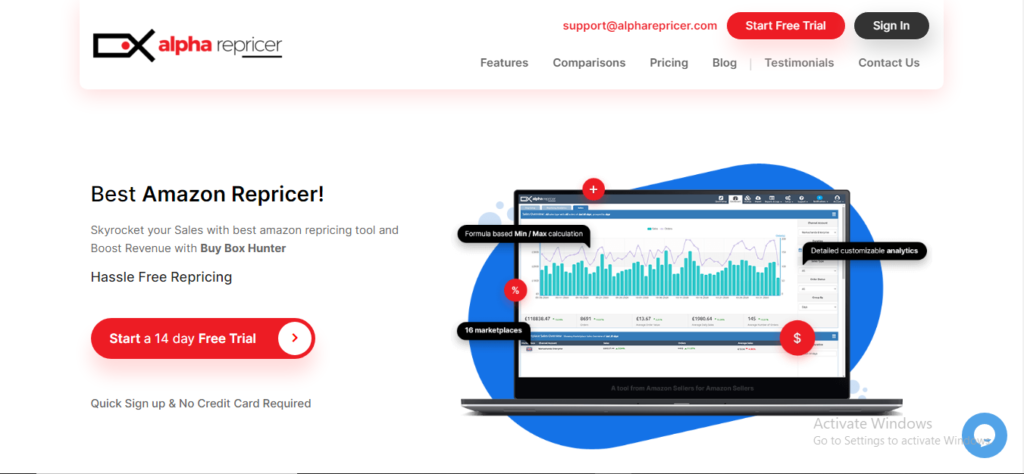 Our Buy Box hunter wins the Buy Box often and attains it at the highest price possible so that no one takes it away from you! By the time you finish your coffee, you will have your Buy Box! We use the best strategies and formulas to keep your product prices competitive.
Don't take our word! Sign up for our 14- day trial to experience our array of features and then decide. Please read our blog to get an insight into our tool by clicking here!
5. An Amazon Seller tool to manage your sales tax
Managing your sales tax can be a task most sellers don't want to deal with. Well, don't worry! We have got the right tool to do all the sales tax filing for you!
TaxJar
Sales tax is no longer a problem for you if you decide to choose TaxJar. TaxJar allows you to file your sales tax and automate your calculations in minutes. You can integrate TaxJar with all the major marketplaces, and it helps you deal with state sales tax for every state you operate in.
We hope you find this Amazon seller list to help you skyrocket your sales this year! Mention if there is any tool you want us to talk about in detail, we'll make sure to do so.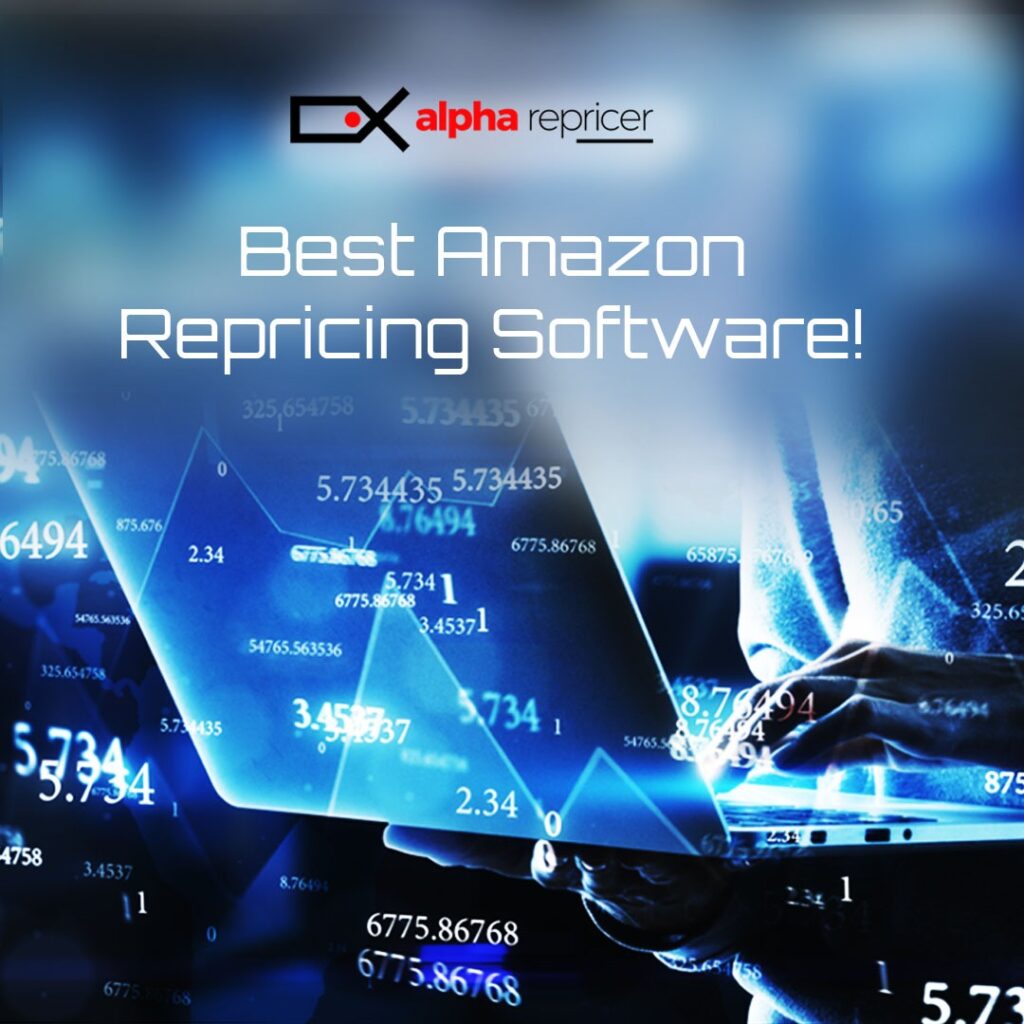 Want to give Alpha Repricer a chance? Sign up for our 14-day free trial and let the best Amazon repricing tool help your business grow! Contact us for more information. Happy selling!