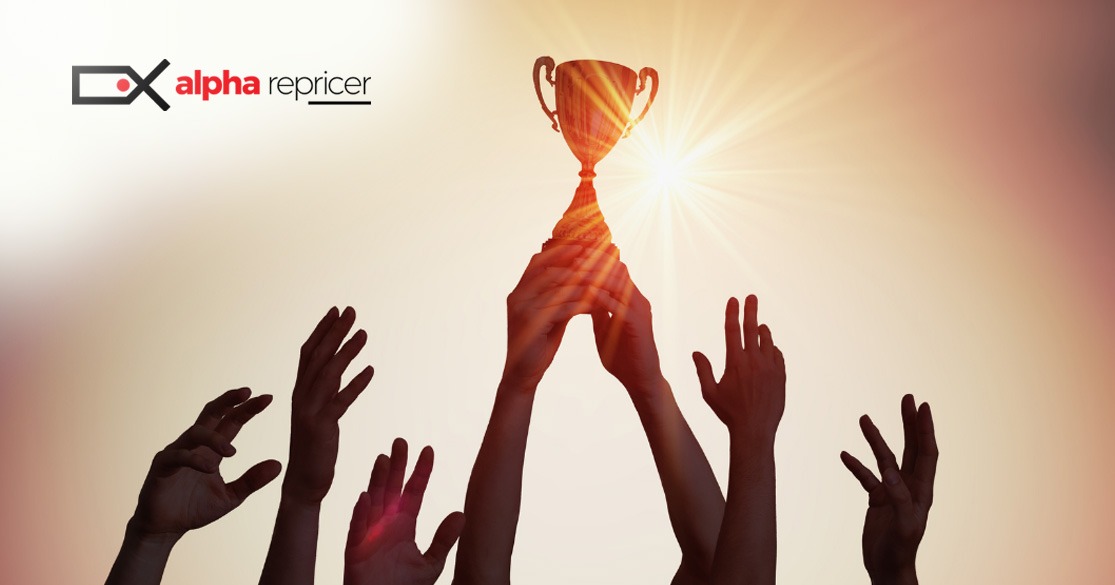 In-depth Analysis: Why Repricing Wins the Buy Box? How does Repricing help?
The e-commerce world is growing continuously, with a lot more retailers joining online marketplaces like Amazon, and it is getting quite difficult for sellers to beat out the competitors and stay ahead in the game. In order to sell at the best price on Amazon and win the Buy Box, sellers frequently use extreme pricing strategies and end up undercutting each other's prices. However, attempting to keep track of the competitors, and beating them all, requires a vast amount of research, as well as tedious, time-consuming, manual adjustments.
So, how can one transform such a daunting task into a triumph? Well, the answer is pretty simple: through an Amazon repricing software.
Here's how a repricing technology can help in winning the Buy Box for your Amazon Business:
Table of contents:
Which Factors Are The Most Important To Win The Buy Box?
Amazon has yet to reveal the algorithm at which it assigns the Amazon Buy Box to its sellers. However, after looking at all the statistics and data that have been made publicly available by Amazon, we have found out that there are a few factors that Amazon considers before choosing the best-performing seller to have the Buy Box. Some factors can be given more priority, such as the price of the product.
If Amazon has given you the tag of being Buy Box eligible, then it must be because of your high order fulfillment rate, lower return rate, and exceptional customer service. The other top factors are:
· Price:
Price comes first on the list as it is one of the key considerations of Amazon before assigning the Buy Box to sellers. You will miss out on all the sales if your product prices are too high, but if you end up pricing too low, you won't be able to make enough money to compensate for all your hard work.
You must have heard this common myth: Seller with the lowest product price gets the Amazon Buy Box. However, this is totally false, and there have been numerous instances where the Buy Box has been given to a product with a higher price.
This is where the role of an Amazon repricer for FBA sellers comes in. Automated repricer allows Amazon sellers to experiment with different price points and make sure that they are getting the most profit from their sales. It's not only about dropping down prices, a repricing tool will also increase your product prices according to the situation so that you earn more while staying at no.1 position.
A smart repricer will help you in automating price adjustments on a regular basis, ensuring that you don't miss out on any opportunities.
· Reviews
It is required for sellers to have a seller rating above 95%, which corresponds to only one negative feedback for every 20 buyers that have left a comment on your product page.
You can take the help of a feedback management tool to assist you in a variety of ways, including preventing bad reviews on Amazon.
· Fulfillment
Selling through FBA can help sellers nail their fulfillment game. You'll also be free from any unfavorable feedback from customers related to shipping, or order delay, as Amazon itself handles this aspect of business with FBA.
The plus point of selling with FBA is that you will be eligible to sell to Amazon Prime members, which can get you more sales and of course, maximum profits.
· Inventory
Updating your inventory and keeping a check to stay in stock always is necessary if you want to win the Buy Box on Amazon. Amazon must know you are capable enough of fulfilling each of your orders.
Winning the Amazon Buy Box is not really easy, as there are a lot of factors to give your attention to. However, an Amazon repricer can help in taking care of the biggest factor: price. How? Well, let's see!
How does A repricer help in taking care of your product price?
1. Competitive Edge
In today's ever-changing market environment, price is the most compelling factor for modern customers. They make smart purchasing decisions after looking at all the sellers and figuring out which seller offers the best quality products and that too, at the lowest price.
Since the competition has grown so much on Amazon, in order to grab customers' attention, sellers end up competing with one another to make sure they get maximum sales. However, competing on prices is not easy. You have to choose the right competitors, stay updated with all the price changes, and be exceptionally fast to adjust the price changes accordingly in order to stay competitive and win the Buy Box. Most of the sellers fail to do so manually, and that's where a repricing solution comes in.
An Automated repricer keeps a check on your top competitors, watches their every move, and quickly responds to price changes while staying within the limits (you've set) to help you stay at no.1 position as a seller.
2. Optimization Of Your Product Prices
It has been suggested quite often that repricing makes you lower your rates and gets you into price wars. However, a repricing solution does not always work in this manner.
When you set your repricer to work on winning the Buy Box on Amazon, it sure does keep your product prices competitive so that no other seller can come at your level and you get the Buy Box. In addition, it increases the Buy Box price once you win it in order to prevent other sellers from taking the Buy Box away from you.
A competent repricing software will detect when there is an opportunity for you to price higher within your defined maximum range, to increase your profit margins. When does it happen? Well, if you are competing with another seller, and they have a low seller rating, as well as limited inventory, then you can surely price your products a little higher and still have a higher chance at winning the Amazon Buy Box.
3. Liberty To Automate
An Amazon repricing tool for FBA sellers allows you to set the rules, price limits, and then sit back and relax while it does all the work for your business. After you are done setting your min/max price limits for individual SKUs, the tool will instantly start repricing those items in order to win the Amazon Buy Box and get earn maximum profits.
Many sellers are still doing repricing the old way, by going from one SKU to another and manually changing prices in an attempt to beat off a tenacious competition to win the Buy Box. However, an Amazon repricing tool saves your time by automating each adjustment so that you can set the rules and forget about them until you get favorable results.
The algorithmic repricing tool helps you get a better search placement, attracts customers since you will be the one offering the most competitive prices, and helps you stay on top to win the Amazon Buy Box. What more can you possibly need?
In conclusion,
If you are still thinking about getting an Amazon repricing tool for your business, then you better hurry because, by the time you make the decision, your competitors will be way ahead of you. Tons of other advantages come with an Automated repricing solution other than winning the Buy Box: click here to read!
Tags In