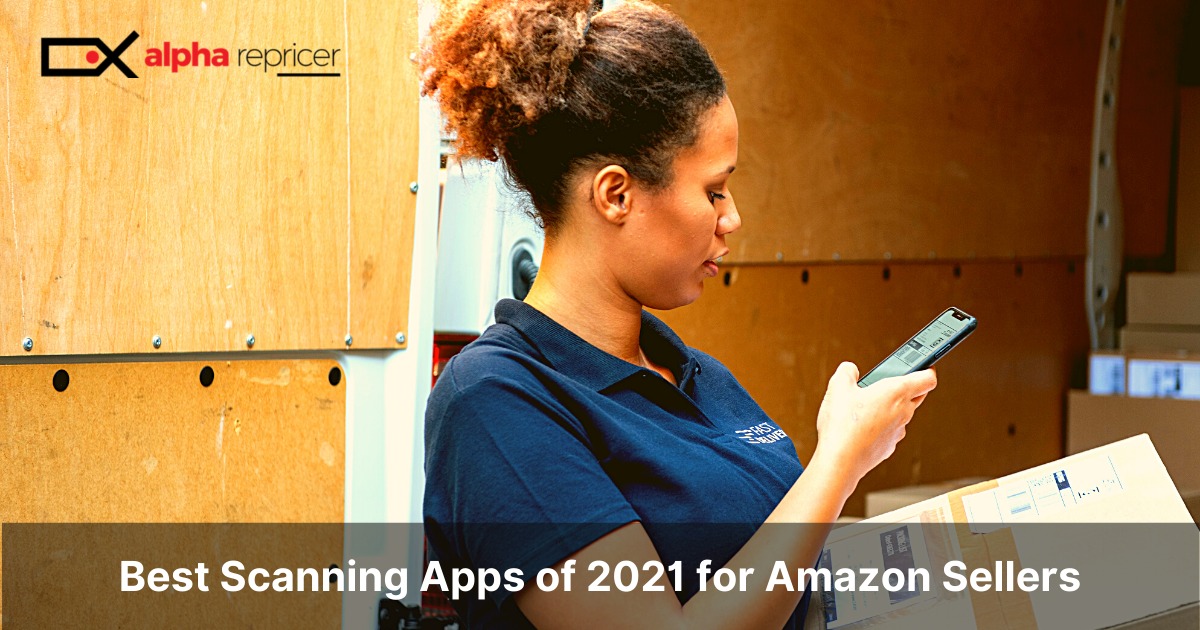 Best Scanning Apps for Amazon Sellers: Advantages of Scanning Apps
Amazon scanner apps are excellent tools for increasing your online income. While there are numerous apps in this category, the best app for your business is the one that works best for you. Choosing the right Amazon scanning app for your business can be challenging for beginners because every Amazon scanner app is different, and some even work better when used together.
Moreover, these apps can increase the overall demand for your products by setting your inventory price, managing your accounts, and helping you improve your returns in real-time. If you are shopping around for the right scanner for your business, read on to find out what makes each of these apps unique:
· Amazon Seller App
This is one of the best scanner apps that Amazon makes. It is considered the number one app because it seamlessly works with the Amazon platform and is easy to use. This fantastic app holds all the information you need on the go. To obtain product details, you may have to use the Amazon Seller App to scan goods or do a manual search. After a scan or search, you will have access to critical information such as product pricing, fees, and estimated profit.
This software is accessible for both iOS and Android smartphones. However, it is free to use and has an intuitive user interface.
· Profit Bandit
Profit Bandit is a good option that helps you to scan barcodes and get comprehensive information about your products. It only costs $15 a month. It features pre-set criteria that compute profit/loss on your items automatically.
It also has several other handy features, such as "collectible" item tagging and in-app competition analysis. However, it is great for beginners with an affordable subscription.
· Scoutify
Scoutify is one of the simplest and easiest apps. With this great app, you can do many of the same tasks that the Amazon seller app allows, like scanning products with your phone camera and obtaining product rankings, pricing, and prospective earnings. Scoutify also lets you:
Connect with Keepa and Camel Camel Camel to track the pricing and rating history of any product you are interested in.
It sets up the purchasing criteria to guarantee that your inventory purchases fulfill all of your requirements.
It also works best for keeping track of your purchase history.
However, it also has some downsides that include:
Limited purchase options.
Some bug issues.
Difficulty accessing Amazon account information like order, messages, shipment, etc.
· Scan Power
This Amazon Seller scanning software is a bit pricey, but it can help you increase your sales and come out on the top. It gives you the most accurate, exact, and up-to-date live data from Amazon. You get quick access to reliable data, and it also comes with a desktop version that allows you to search thoroughly. Moreover, this software can also generate 2D barcodes, which makes it valuable.
· FBA Scan
This is the most amazing tool, which is free to download. It has the largest pricing database of Amazon. No signal or WIFI availability is needed to scan the products. It is an ideal tool to have when you are in a remote location with no cell service. Even if you don't have Wi-Fi, you can still receive all the information you need to scan your products!
How can Alpha Repricer help you?
Alpha Repricer is the fastest, real-time Amazon repricing software. We provide real-time repricing in 2 minutes. Our Amazon repricing tool is built to react instantly to price changes. Furthermore, Alpha Repricer's real-time repricing engine assists you in winning the Buy Box more frequently and helps you stay competitive 24/7.
SIGNUP now for our free 14-day trials and let our repricing tool help you stay ahead of your competitors!