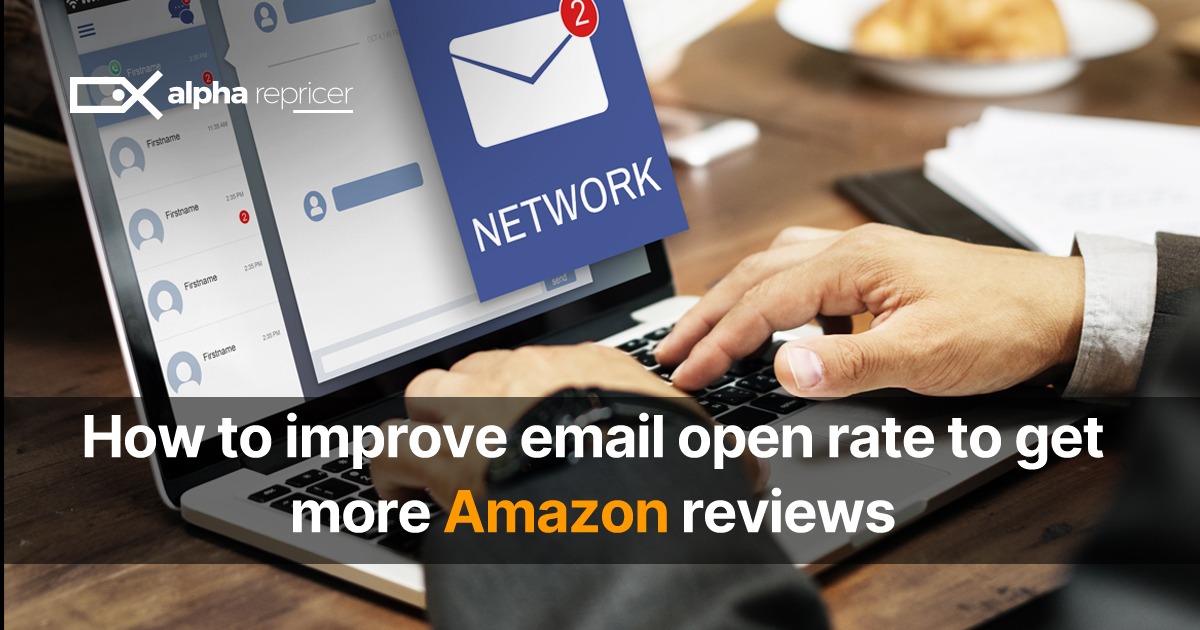 How to Improve the Email Open Rate to Get More Amazon Reviews?
Email marketing is the one of the successful techniques to encourage Amazon customers to leave reviews. More good reviews can establish your place in the eCommerce marketplace.
It is necessary for Amazon sellers to keep their message clear in the emails they send to their customers. Many customers do not even bother to open your emails. So, it can be a challenge to get the reviews of your products and items via email reviews of your products to increase your business.
Many customers simply do not want to invest their precious time opening marketing emails even if they love your products.
Make your Email Content Relevant
Amazon sellers need to make their mail content relevant and factual. If email marketing content fails to be relevant to customers, they won't feel compelled to leave reviews or feedback.
Many people today access their emails on their phones. It is necessary to craft an email subject line that is relevant to your customers' needs in a way that will catch their interest.
In order to stand out ahead from your competitors, your email marketing content must be relatable and attractive to your customer base.
How can you make your email effective?

An effective email grabs the buyer's attention and helps you drive more
sales and profit! Moreover, well-crafted email campaign can create more interaction with your customers.
here few guidelines that would help you to make your email better and attractive;

Refer to Amazon Order
One way of attracting customers with relevant content is referring the customer's specific order from your store.
Make it clear in the subject that the customer's order was via Amazon..If you customers really like your products, they may be curious to open any email referring to their purchase.
Make sure that the content of your email is true to the subject so customers do not feel like they were tricked into reading it.
Be Warm and Personable
Begin your emails with a warm and professional greeting your customers. This can give a feeling of being respected and valued.
A Good greeting can entice a customer to continue reading. Even
a little bit of humor can attract them to read on. But be careful in this area as you do not want to offend your customer or waste their time.
Once you have settled on a good greeting and opening make sure that your content continues to refer to the customer's purchase from your shop. Use details such as order number so that customers feel like they are noticed and appreciated.
You can even include your customers name in the subject and body of the email to show that you know who your customers are and that they matter. Being addressed in a personal way can really further attract customers to your business.
Offers
You can write an email to your buyers on special occasions by offering them discounts on multiple products. Everyone wants a good deal when they can get one so make sure you have something that customers can really get excited about.
Timings also play an essential role, make sure you research when your average customer base checks their emails.

Conclusion
Email marketing is one of the leading methods for sellers to reach their business goals. There are many useful tips by to improve your content.
Make your subject line is clear and add the details that attract the customers because it will would help you drive more sales and gain a good profit margin!
Above are the important guidelines related to improving your mail writing in order to get good reviews.
At Alpha Repricer, the best Amazon repricing tool, we ensure our sellers are kept updated with the current industry news and information to make their selling experience better. For more information, visit Alpha Repricer Blogs!