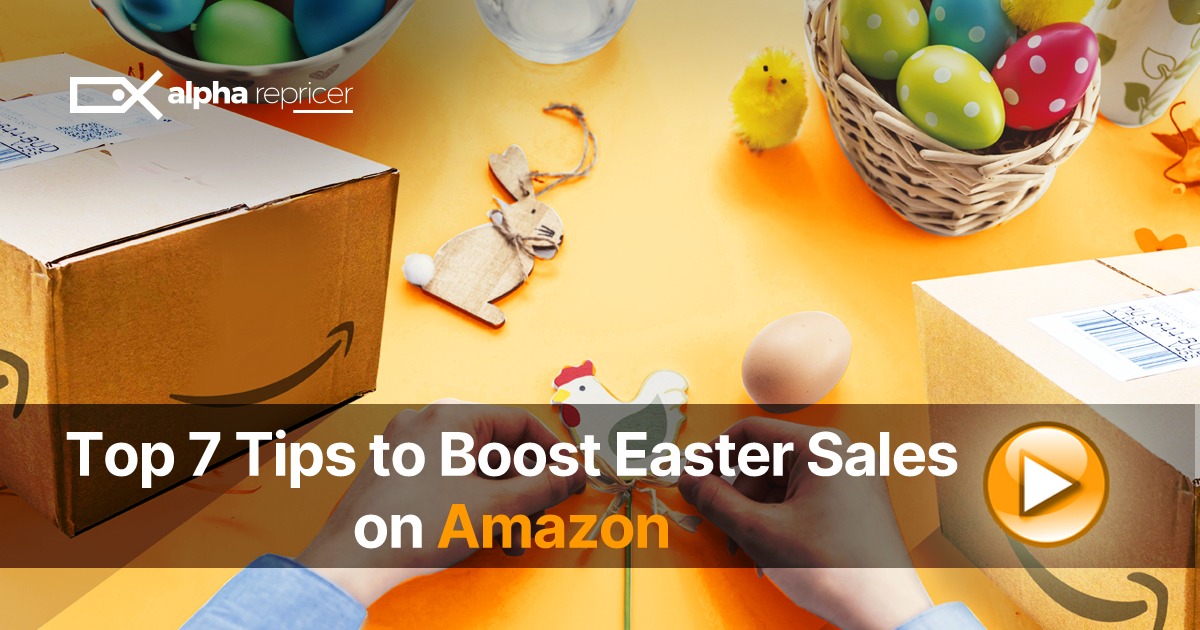 Top 7 Tips to Boost your Easter Sales on Amazon
The Easter season is finally here, bringing sellers the best opportunity to increase their sales on Amazon. At this lucrative time of the year, sellers can sell sweets, decorations, and Easter eggs that are seen and wanted in every household. Also, sellers can clear out their previous season's inventory and get ready for the summer sales ahead.
Here are the top 7 tips you can apply to boost your sales on Amazon this Easter.
1. Evaluate and plan!
If you want to be successful this year, make sure you evaluate your previous years' sales performance and then form a strategy. Sales data from the same time frame in the last couple of years can be a strong predictor of your future sales this year. Once you get your expected sales data, order your inventory accordingly not to run out of it during the season.
2. Work on your listings; make them attractive!
At the time of Easter, every seller tries to optimize his listings to attract the most customers. You will face a lot of competition, so make sure your products are attractive enough for buyers to shop from you. Invest your time in clicking quality images of your products, add all the necessary details and make your page mobile-friendly so that the customers can easily purchase your items.
3. Offer bundles!
Buyers love discounted products, especially when they come together in a bundle! Combine items such as sweets, Easter decoration, and baskets and sell them collectively. Such things get sold out quickly at physical stores, so customers often visit Amazon and search for these items.
4. Include gift wrapping and messaging
Many of the buyers will purchase Easter gifts, so make sure you offer gift wrapping services too! If you can, consider offering wrapping and messaging for free because it might give you an edge over your competitors. Buyers will choose you over other sellers when they see these services being offered without a cost.
5. Quick shipping
If you are signed up with Seller Fulfilled Prime (SFP), we suggest you switch to FBA. Your customers would want you to ship their products as soon as possible and deliver on time. Providing an option of free and quick shipping is very crucial during Easter.
6. Sell candy!
According to the research by NRF, 89% of people purchase seasonal candies and sweets for Easter. Make sure you have lots of candies in stock. Apart from that, follow temperature-sensitive product guidelines given by Amazon for all the meltable and sensible items. FBA accepts your meltable items until a particular period, so check the date and stock your chocolates now if you haven't already!
7. Invest in a repricer!
Investing in an Amazon repricing tool is better than wasting your time in manual repricing. You have to be on the top for buyers to purchase your items. An amazon repricing tool helps you with it! Alpha Repricer- the best Amazon repricing tool, makes sure you stay ahead of your competitors and reprices your products as soon as it gets any notification from Amazon. It is the fastest Amazon repricer in the repricing industry and helps you get maximum sales!
How do we benefit your business? Please read our blog to find out!
Sign up now for the 14- day free trial and experience our tool before you make a decision. Happy Easter!