How to Sell Products in the Amazon Gated Categories
The growing population of sellers on Amazon vying for the same customers is making the competition tough. Selling on Amazon isn't as easy as it seems. The sellers have to consider all the risk factors in order to stay one step ahead. If the buyer on Amazon gets their purchase in bad condition, insufficient quantity, poor packaging, or is defective it can make Amazon look bad. To avoid this, Amazon has created an approval process that Amazon sellers need to follow in order to sell in a specific category. To satisfy and meet customers' requirements, Amazon has created restricted markets that are called gated categories.
Amazon gated categories
A gated or restricted category is the category that needs Amazon approval for sale. To satisfy customers' wants and avoid any troubles, Amazon has launched a list of its gated categories that every seller needs to follow. It includes;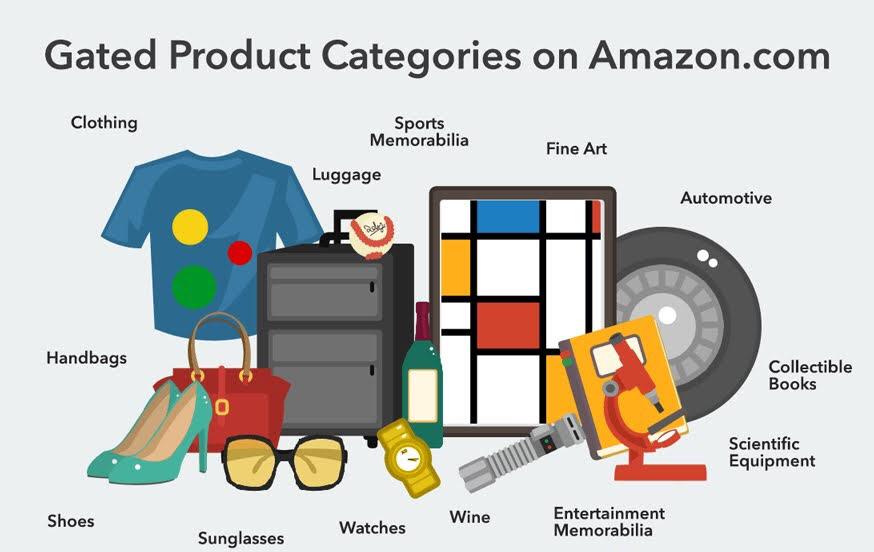 (Source: sellers engine)
Watches
Sports collected
Music, DVD, Video, and Blu-ray
Gourmet food
Grocery
Certain Toys and Games
Made in Italy items
Professional services
Power sports and Automotive
Certain entertainment items
Precious gems and fine jewelry
Scientific and industrial
Amazon subscription boxes
Fine Art
Amazon has built its position in the e-Commerce marketplace globally, so it's their way of limiting risk by making sure that the customers get high-quality products.
How to get approval in order to start selling in the Amazon Gated category?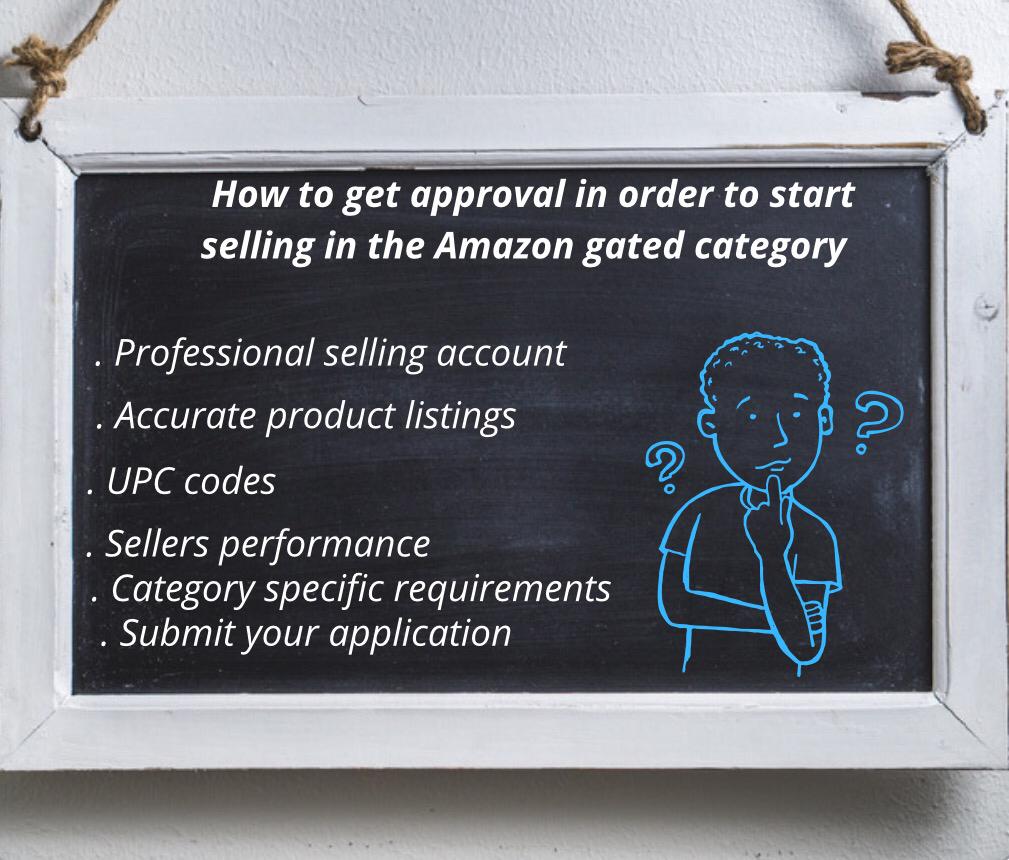 Amazon sellers need to meet all the requirements to start selling in an Amazon gated category.
· Professional sellers account
You need to have a professional selling account. If you are looking to sell on Amazon, set your seller account.
· Your product listings must meet the high-quality standards of Amazon
Your product listings must be according to the requirements of Amazon, such as a descriptive product title, high-quality images, clear bullet points, product description, and competitive price.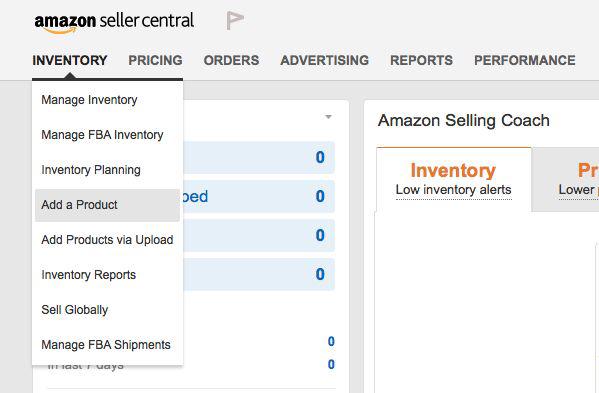 (Source: salesbacker)
· UPC codes
All the products must contain UPC codes and must be printed on the top of each product. It is essential to meet this requirement in order to get approval.

(Source: tinuiti)
· High sellers' performance
It is necessary to have a top-notch selling performance in order to get approval to start selling in an Amazon gated category. High-performance metrics increase your chances of getting approved. Amazon needs the following performance metrics:
The pre-fulfillment cancel rate must not exceed 2.5%.
Order defect rate must be 1% or less.
The Late shipment rate should not be above 4%.
· Category-specific requirements
In order to get your application approved, you need to fulfill all the category-specific requirements that include;
The product condition requirements
Refund policies
Packaging or preparation requirements
Regulatory requirements
· Submit your application
You can submit your application now if you have fulfilled all the requirements. Try to submit your application during US business hours to get a response immediately.
Tips for getting approved in an Amazon gated category
Following tips can help you stay ahead and get approved in an Amazon gated category.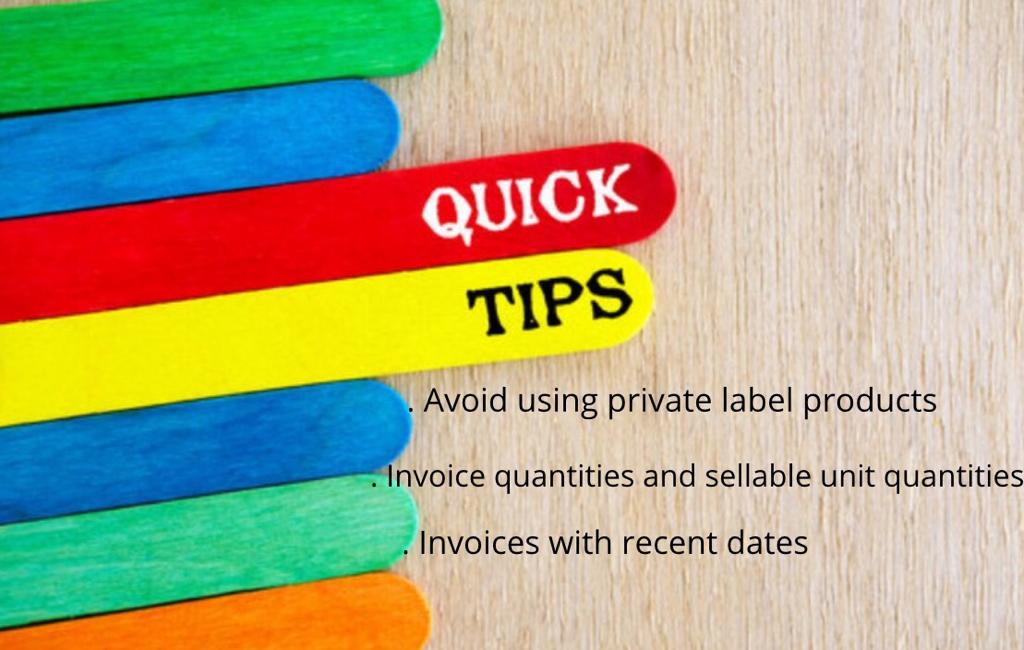 · Avoid using private label products
It's better and less risky if you sell popular brand items. Selling private label products may affect your chances of getting approval. However, once you get the approval to sell in an Amazon gated category, you can start selling private label products.
· Invoice quantities and sellable unit quantities
Your product invoice quantities and sellable units are valuable. It decreases your risk chances and also helps you get the approval. It is essential to provide at least three to four invoices and 36 sellable units per category.
· Invoices with recent dates
To increase your possibilities of getting approved in an Amazon gated category, make sure that your invoice is no older than 6 months. Moreover, this will create ample chances for you to stay ahead and get approval.
Conclusion
There are plenty of different reasons that Amazon restricts specific items and categories. Their primary purpose is to ensure the quality and safety of the products in all categories. Amazon sellers must follow all the required steps to get the approval and start selling in an Amazon gated category.
To meet the high standards of Amazon, it is essential to focus on competitive prices. Use Amazon repricing software in order to stay ahead. However, you can try Alpha Repricer. It is the fastest Amazon repricing tool that helps you stay competitive 24/7 and win the Buy Box.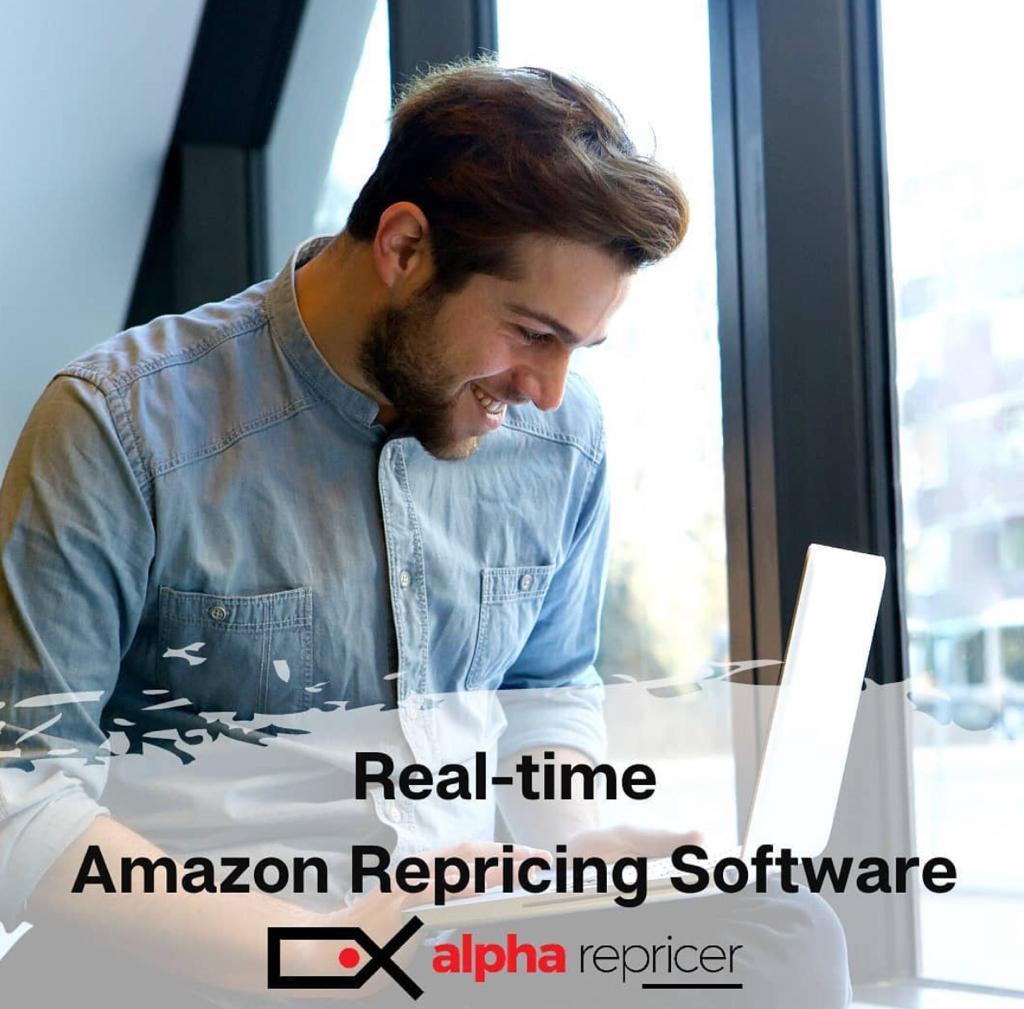 SIGNUP now for our free 14-day trial and experience the fastest Amazon repricing tool.