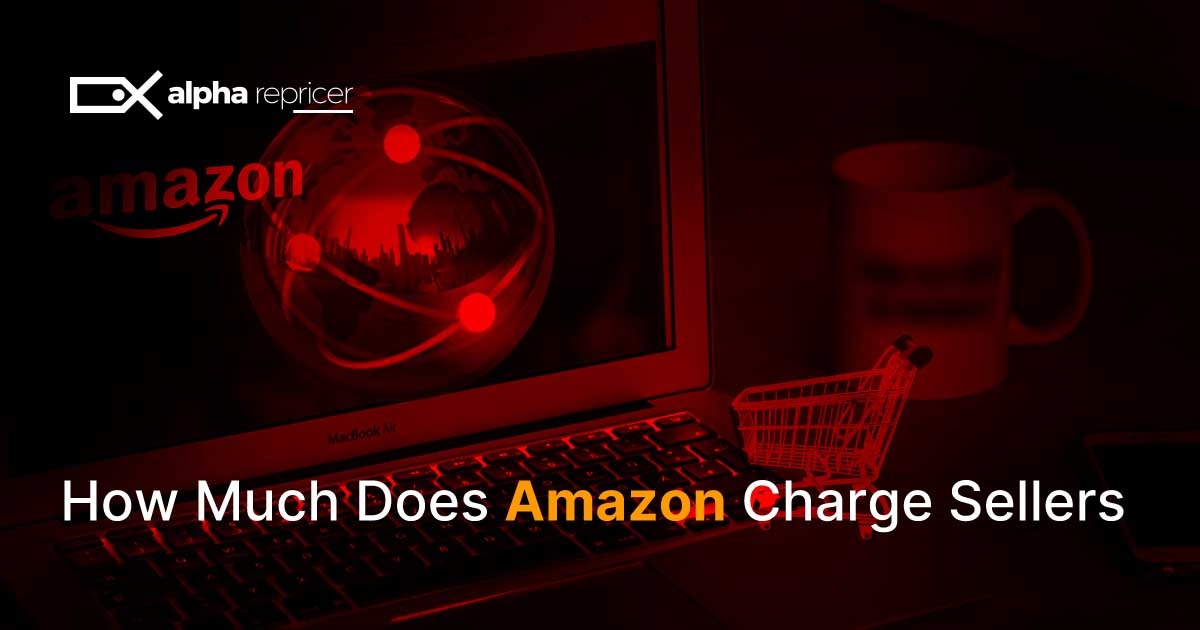 How Much Does Amazon Charge Sellers
We all know that third-party sellers are responsible for most of the growth of Amazon. The charges that the company applies- includes commissions, shipment charges, related fulfillment, and other seller services, totaled over $10.5 billion during its most recent quarter, up from $7.46 billion a year earlier.
Either you are selling on Amazon or considering it, it's important to identify the profitability of your marketplace business.
When you add up all the charges you pay, you eventually realize that selling isn't cheap on Amazon! But the benefits and advantages usually outweigh the cost of selling on the marketplace.
Here is the breakdown of Amazon's current selling fees.
Breakdown Of Amazon's Current fee
1. Monthly Subscription Fee
Professional sellers selling over 40 items a month pay $39.99 monthly. However, individual sellers selling less than 40 items monthly don't have to pay for the monthly subscription fee.
2. Shipping Fees
Amazon applies shipment rates to all the products such as music, books, video, DVD, software and video games sold by individuals and all the items sold by professionals.
These shipment rates depend on the category of product and the shipping service selected by the buyer.
3. Per-Item Fees For Sellers
Individual sellers are charged $0.99 for each item, whereas professional sellers don't have to pay for per-item fees.
4. Referral Fees For Sellers
Sellers are supposed to pay a referral fee for each product they sell. Products in most of the categories have a per-item minimum referral fee, so sellers are required to pay the per-item fee or referral fee, whichever is more.
5. Variable Closing Fee For Sellers
Professionals and individuals both pay a variable closing fee for each product they sell.
Referral Fees
As you all know that Amazon takes a percentage of every item sold. This ranges from as low as 6 percent to as high as 45 percent.
While referral fees for media products are 15 percent of an item's total sales price, rather than the item price alone.
There is a minimum referral fee of $0.30 across most categories. However, there is no minimum referral fee for media products as there are some additional charges associated with those products.
Category        Referral Fee Percentages Minimum fee
Baby products                             15%                                           $0.30
Camera and photo                      8%                                              $0.30
Cell phone devices                       8%                                             $0.30
Customer electronics                   8%                                             $0.30
Amazon device accessories        45%                                           $0.30
Electronic accessories                 15%                                           $0.30
Office products                              15%                                           $0.30
Outdoors                                         15%                                          $0.30
Personal computers                       6%                                            $0.30
Sports                                                15%                                         $0.30
Toys and games                               15%                                         $0.30
Beauty                                                15%                                         $0.30
Clothing and accessories                15%                                         $0.30
Everything else                                 15%                                          N/A
Sellers also have to pay a closing fee of $1.80 on all media sales.
Fee Refund On Returns
Suppose you refunded a customer for an order for which you have already received the payment. In that case, Amazon will also refund you back the amount of referral fee you paid them, minus the applicable refund administration fee. ( $5 or 20% of the applicable referral fee, whichever is less).
Order Fulfillment Charges For Sellers
If you opt for fulfillment by Amazon (FBA), then you will have to pay a series of fees that includes;
Standard size
Small (1 lb or less) $2.41
Large ( 1 lb or less) $3.19
Large ( 1lb to 2 lb) $4.71
Oversize ( 1lb to 2 lb) $4.71 + $0.38/lb above first 2 lb.
Small Oversize $8.13 + $0.38/lb above first 2 lb.
Medium Oversize $9.44 + $0.38/lb above first 2 lb.
Large Oversize $73.18 = $0.79/lb above first 90 lb.
Special Oversize $137.32 + $0.91?lb above first 90 lb.
Shipping Credits For Sellers
If you are a professional seller fulfilling your orders. In that case, Amazon will pay you a shipping credit on every sale in order to cover your costs, but it's important to have some awareness of how much it costs to ship the product.
A business that chooses "standard shipping fee" apparently allows Amazon to set the cost. If they set it below price (which usually happens with heavier products), then it will surely come out of your profit margin!
Conclusion
 To price your inventory accurately, it's important to know the fees and costs of the product you are selling on Amazon. You also have to keep your prices competitive at all times.
Alpha Repricer is the ultimate Amazon repricing software available, that helps you to react instantly to the changes in the marketplace.
To stay competitive 24/7 and win a share of the buy box on Amazon, consider letting Alpha Repricer's Amazon Repricing tool take care of your pricing strategy!
So, what are you waiting for? Sign up now for our 14-day trial and experience it yourself! There is no credit card required to sign up and there no long-term contracts. You can cancel anytime.