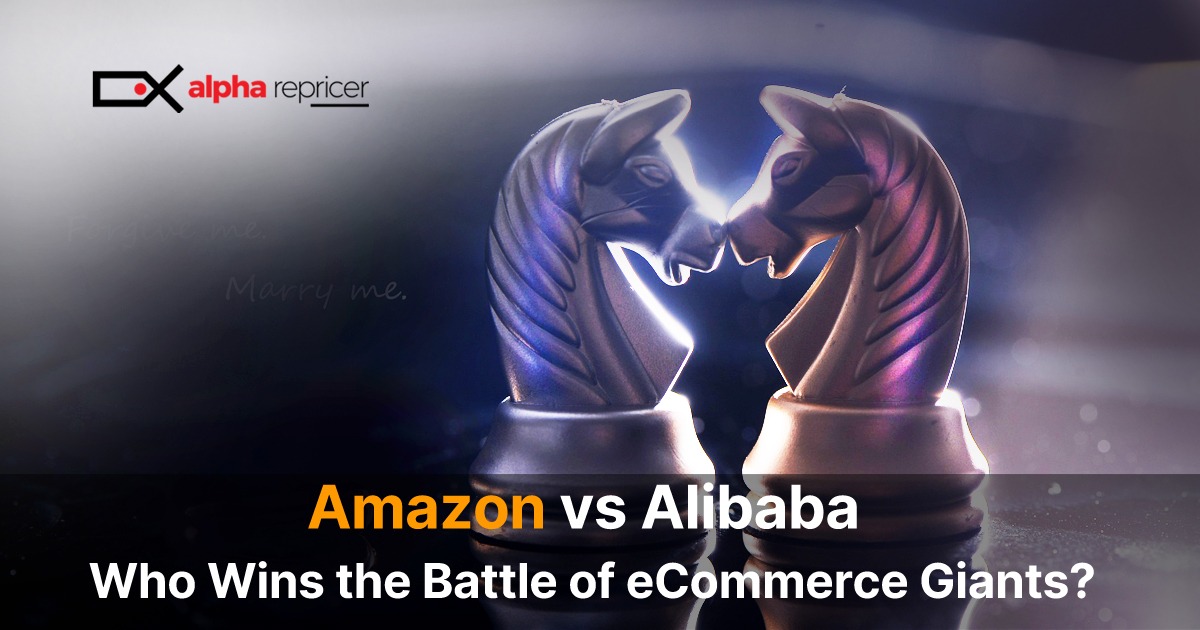 Amazon vs. Alibaba- Who Wins the battle of eCommerce Giants?
Amazon is the number one online retailer amongst eCommerce businesses globally. Each month more than 198 million people visit Amazon.com. In 2018, Amazon's share of the U.S eCommerce market was 41% (source: statista.com-2018). Furthermore, it has maintained its rank in the market by enabling customers to trust its services and products.
During the Covid Pandemic, a huge increase in the eCommerce market was observed.
According to the Forbes report:
"Amazon sales increased over $100 billion, making it one of the highest profit makers and successful retailers in the eCommerce marketplace" (Source: Forbes.com-2020)
Alibaba is a platform that connects different buyers and sellers across the globe. This company offers B2B (Business to Business), C2C (Consumer to Consumer), and B2C (Business to Consumer) services. Last year, it was ranked as the fifth-largest artificial intelligence company. The initial goal of Alibaba was to develop a platform for Chinese consumers to solve their issues and provide quality products, but later it expanded its services worldwide.
The overall sales of Alibaba vs. Amazon in the fiscal year 2020
The overall market capitalization of the successful and most extensive online retailer Amazon is USD 1,662 billion, which is twice the overall market capitalization of Alibaba (Source: statista.com). Moreover, Alibaba is planning to expand into many other marketplaces. It provides various platforms to its consumers, including Taobao, Tmall, Alibaba, AliExpress, and Alibaba cloud.
"The Taobao contributes 80% to the overall sales of the giant retailer Alibaba". (Source: eCommerce fuel-2020)
Basically, Taobao enables more significant and successful brands to sell the products directly to customers in order to achieve high sales and profit. Alibaba looks successful and profitable, but this company faces enormous challenges in finding new customers and adapting to new economies.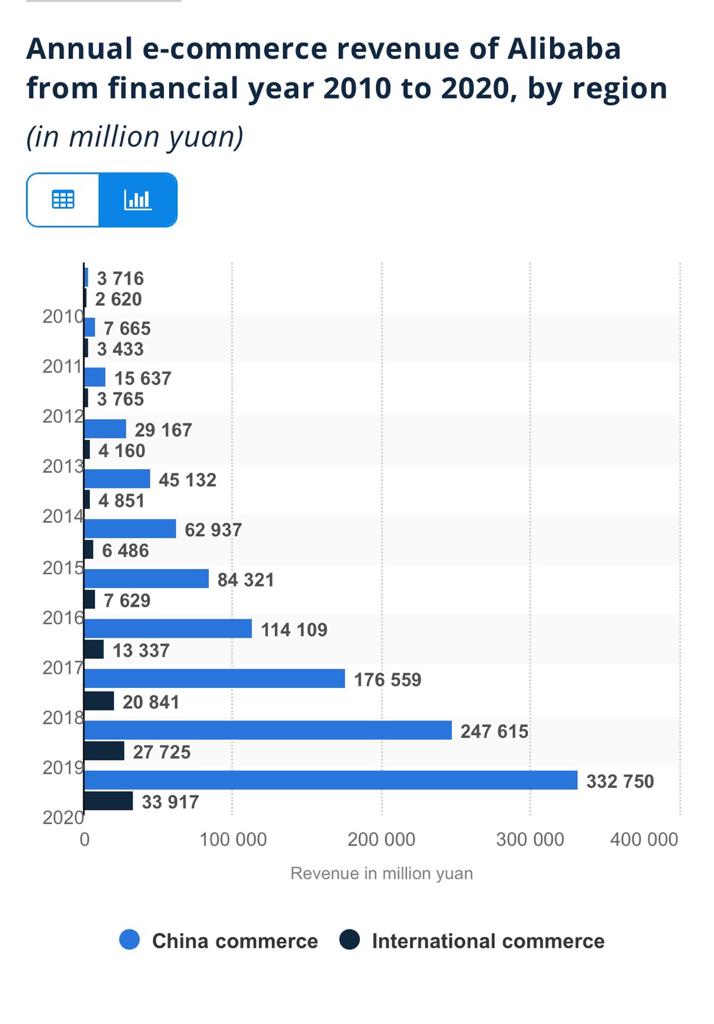 (Source: Statista.com-2020)
Due to the pandemic last year, many people shifted towards online shopping, which contributed to the overall sales of Alibaba. This graph shows the overall revenue of Alibaba. In 2020, Alibaba achieved whooping sales of 509.7 billion yuan. (Source: Statista.com-2020)
Amazon is also the most widely used online retailer globally, providing thousands of opportunities to new sellers. Last year, Amazon broke all the records and became the most successful online retailer with a total net sale of $125.56 billion (Source: statista.com-2020)
(Source: statista.com-2020)
In the above graph, Amazon sales are increasing drastically in the Q4-2020, making it the most successful online retailer across the world.
Key differences between Alibaba and Amazon
These giant platforms are playing a significant role in the world of eCommerce businesses. Let's have a look at the key differences between Amazon and Alibaba.
· Business models
The business model of Amazon is unique, which gives plenty of opportunities to the sellers entering into the market. Amazon sells products directly to its customers. Furthermore, customers can buy the products from third-party retailers. This platform is much more developed than Alibaba. Amazon offers many services to its consumers, such as fast shipping, Amazon Prime, Amazon FBA, and many significant web services. To increase its overall sales, Amazon charges its sellers for every completed sale.
"More than 50% of Amazon's marketplace sales come from third-party sellers". (Source: feedback express.com-2020)
On the other hand, the business model of Alibaba is pretty affordable. It operates multiple businesses such as Aliexpress, Taobao, Taobao Mall, and Alibaba cloud. The most popular one is Taobao.com that is called a fee-free marketplace for all the sellers and consumers.
Moreover, Taobao offers many opportunities to the new sellers to start their business. Whereas Taobao Mall sells products of the more prominent brands such as Apple, Nike, etc.
"Alibaba made a huge contribution in the eCommerce market in China back in 2019".(Source: mywifequitherjob-2019)
· Expansion of eCommerce businesses
Amazon leads the online marketplace. There are various aspects of this platform that made the growth possible. Since its establishment, it has expanded its business to many international markets across the world. This huge platform is second to none because it believes in building the trust and satisfaction of customers across the globe. Currently, Amazon offers 17 marketplaces including:
US
UK
Sweden
Italy
Netherlands
Japan
Singapore
Poland
Germany
Mexico
France
India
UAE
China
Saudi Arabia
Turkey
Spain
Alibaba has only 19 regional centers globally, including
China North
China South
Singapore
China East
Australia
Malaysia
Middle East
U.S. West
U.S. East
India
Indonesia
Europe
Hong Kong
Australia
Japan
Middle East
UK
Spain
Germany
Moreover, Alibaba has launched new features for its U.S based sellers to earn more sales and profit!
But we cannot ignore the important fact that Amazon is better at expanding its business out of its native market to maximize their sales and profit!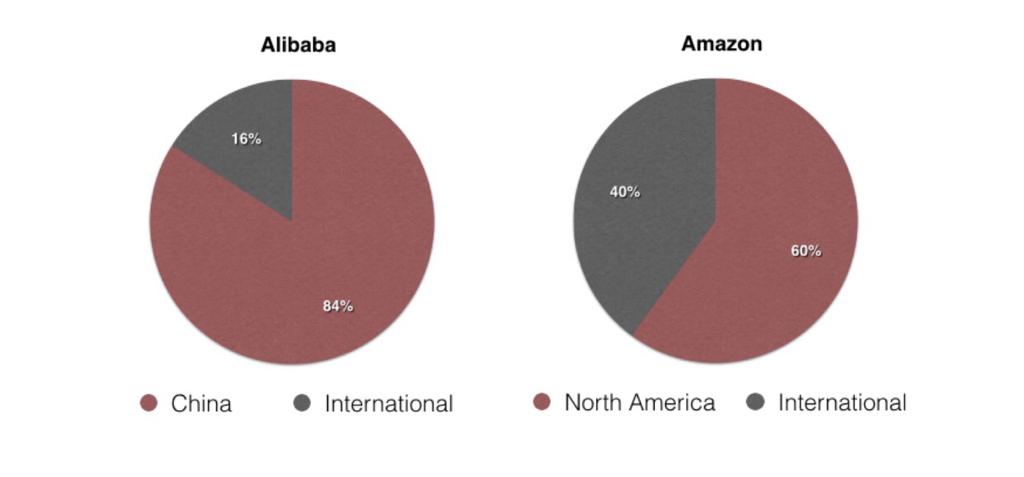 (Source: eCommerce fuel)
· Services
Amazon provides outstanding services to its merchants, such as fulfillment by Amazon through which sellers send their items to Amazon, Amazon then picks, packs, and delivers those products to its customers. Moreover, it offers Amazon Prime Services to its premium members, including video streaming, Amazon original T.V. shows, playlists, and millions of songs.
However, Alibaba does not offer such services, which narrows its market share.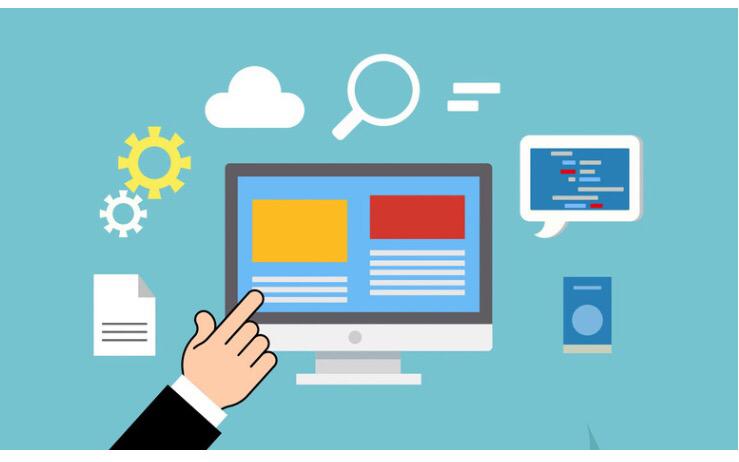 · Inventory
Alibaba acts as a middleman between the sellers and buyers in the eCommerce market. It does not own the inventory of the merchandise sold. However, Amazon owns the stock and sells the products directly to its customers. Moreover, Amazon has its warehouses where they store the inventory and then ship the products to their customers
· Profitability ratio
Alibaba performs much better in terms of earning profit. Alibaba has higher profit margins, and it sells more stuff as compared to the giant retailer Amazon.
The profit of Alibaba in 2019 is 23.3% beating the online retailer Amazon that has a profit margin of only 4.1%.
(Source: mywifequitherjob -2019)
"We want to help small businesses to grow by resolving their issues through the Internet technology". -Jack Ma of Alibaba
(source: eCommerce fuel)
Who will be the future eCommerce leader?
The competition is really tough. Alibaba is the undisputed and successful leader in the Chinese market, whereas Amazon has the highest market share in the European countries. Both lead the online eCommerce marketplaces.
It is hard to decide the winner between these two giant platforms. In the future, it is expected that Alibaba will bring more products into the market and will increase its expansion into other marketplaces. Hence, it is also forecasted that Amazon will bring new services and products in the future for its customers to skyrocket their sales and lead the online market.
Conclusion
Amazon and Alibaba have changed the game of the eCommerce market. Beside this, they both have built their brand solid and successful. Moreover, they have gained customer satisfaction across the globe. These platforms will continue to grow and lead as more buyers shift to shopping for products online.
For more information, you can visit Alpha Repricer blogs!
At Alpha Repricer, the fastest Amazon repricing software, we make sure to keep our sellers updated about the current industry news and information and make their selling experience much better. Moreover, if you are an Amazon seller and concerned about repricing your products, you don't have to worry anymore!
Try Alpha Repricer. It is the best Amazon repricing tool that reprices your products in every 2 minutes and also helps you stay competitive. Moreover, it lets you to win the Buy Box, which is a win-win situation!
Are you still waiting? SIGNUP for our free 14-day trial, and let us increase your Amazon seller's ranking.