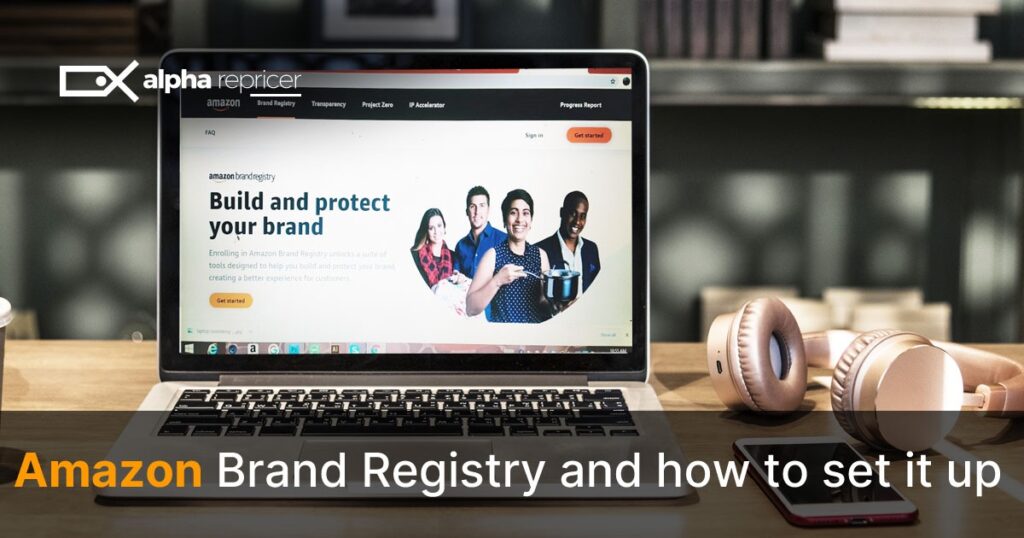 Amazon Brand Registry and How to Set It Up
Brand registry on Amazon gives you complete ownership of your products. Once you are done registering your brand on Amazon, your product will be linked to your account, and you will have your own identity on Amazon. Amazon makes sure to give extra protection to all the brands that sign in.
However, a brand registry is for those specific sellers who manufacture or distribute their products and have their brand beforehand. Resellers can also sign up for a brand registry if they have permission from the brand owner to resell a product on the platform. Amazon won't allow you to apply for a brand registry otherwise.
Advantages of Brand Registry on Amazon
Firstly, the program doesn't cost a penny, and Amazon improves the program for its sellers. Significant benefits of brand registry on Amazon are:
Amazon protects your brand, and you have better control in dealing with hijackers or limited products.
You have better tools to search and report any infringed products.
Amazon is always creating improvements for sellers.
You receive broad access to sell your brand on Amazon.
In short, after the brand registry on Amazon, you can easily search and find those sellers that are infringing upon your products and report them. Amazon also has a new feature that allows you to look out for hijackers and report them immediately. Amazon makes sure to reply quickly to the claims as it offers protection to the brand owners.
How to register your brand on Amazon?
Amazon simplified the whole process of Brand Registry in 2017. If you have registered your brand before 2017, then you must sign up and re-register your brand in the program.
A new trademark is required for the brand registry!
After the requirements are revised, Amazon has made a new rule that you must have your trademark registered to take part in this program. If you want to register your brand, then apply for the trademark and wait until it has been issued.
How can you get the perfect trademark for your brand?
The process of getting a trademark requires you to spend money on an attorney or online services to file the request for you. There is an official website of the government where you can send your application to get the trademark. However, if you are willing to get into the brand registry program, then we suggest you apply for a trademark as soon as you can because it usually takes around six months to get it.
Once you get your trademark, enroll for a brand registry on Amazon.
1. Brand eligibility
There is a section on brand eligibility as soon as you apply for registering your brand. You will have to enter your trademark or serial number. If you don't have a trademark, then Amazon stops you right there. In the second part, Amazon will ask you if your items and their packaging have your brand name permanently on them and if your logo is affixed. You should be able to answer yes, or else you won't be eligible for the program of brand registry. After marking yes, enter your brand's name and then continue with the process by clicking Next.
2. Upload the images of your product, packaging, and logo
In the next step, you need to upload images according to the image types. However, make sure you upload those images with a clear brand name shown on your products. If you upload blurred pictures or images without your brand name, your application for the Brand registry might be rejected.
The last section is for entering your brand's website or social media pages. Amazon specifies this section as optional, but you must not leave it blank for your benefit. If you have not set up a website for your brand, you can easily use WordPress or similar platforms to create a simple website to showcase your brand.
Additional tip: If you have social media pages for your brand, then add the URL of the one that has the most traffic or engagement.
3. Specify the characteristics of your brand
The third and final step is adding characteristics. If you sell on Amazon, then you already have a UPC linked to each ASIN of your product. Similarly, every product of yours should have a pre-defined category. You have to add the categories of your products on the form.
If you have a website for your products where you sell them online, then insert it here. However, enter the website only if you use it regularly for your brand; otherwise, it's of no use.
Finally, enter the country from where you operate, and you are set!
It takes about two weeks to get an email back from Amazon. You will find out if your application is approved or if you need to try to register your brand again!
Getting Brand Registry on Amazon helps you protect the name of your company. Also, Amazon makes sure to bring improvements in the programs that will help your brand a lot in the future. If you are a new seller, we suggest you apply for the trademark already as it takes a while to get one, and only then can you apply for the brand registry program on Amazon.
If you are still confused, you can always reach out to us! Alpha Repricer is the best amazon repricing tool in terms of repricing and also helping out our clients! Please leave your comments below, and our team will answer them!
Tags In