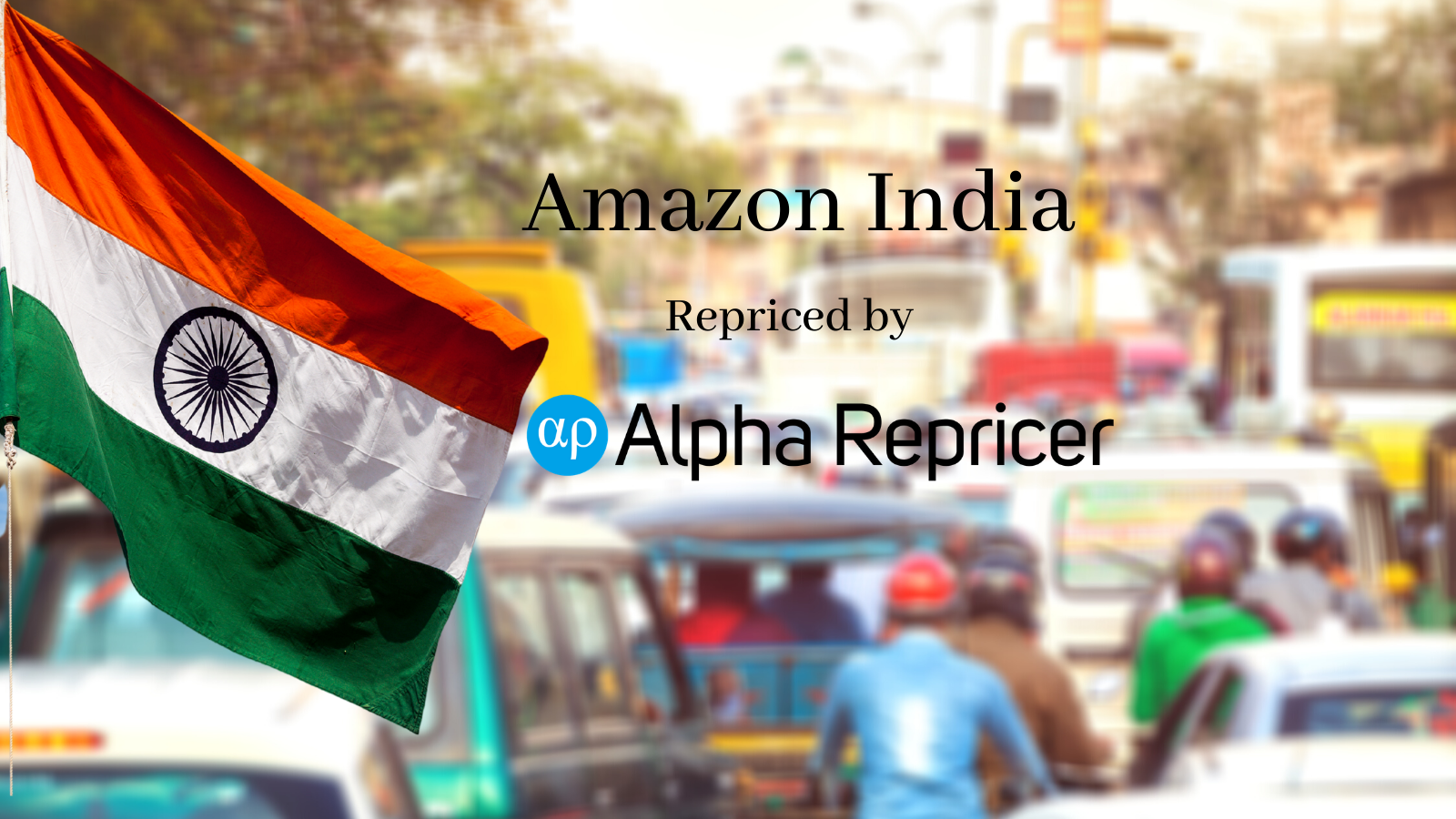 Amazon India: Alpha Repricer is now Repricing India!
Alpha Repricer has been repricing Amazon India for over 2 years now. Indian Amazon sellers are usually concerned as Amazon.in is considered one of the best sites for shopping in India. People usually go over the board when they hear about amazing deals and shop their heart out! Well, it opens up huge opportunities for sellers to bring out their best game and make a profit. That means more competition! Amazon was not always a part of India though. When you look at it, Amazon started after a lot of adaptions to settle in India. Let's have a look at the changes made by Amazon to rule the e-commerce game in India!
How did Amazon start in India?
Amazon launched its Indian website in 2013. Amazon knew that to launch the e-commerce platform in India, something had to change. In India, Amazon was about to target a very different market, and for that, the business model for the U.S. was not going to work! Only 35% of the Indian population was connected to the Internet. 67% of the people are living in rural areas, with undeveloped infrastructure. Besides, cash payments were common with no credit cards or checking accounts. FDI policy by India was also a hurdle. It restricts foreign retailers to sell directly to customers online. Which meant third-party sellers would rule.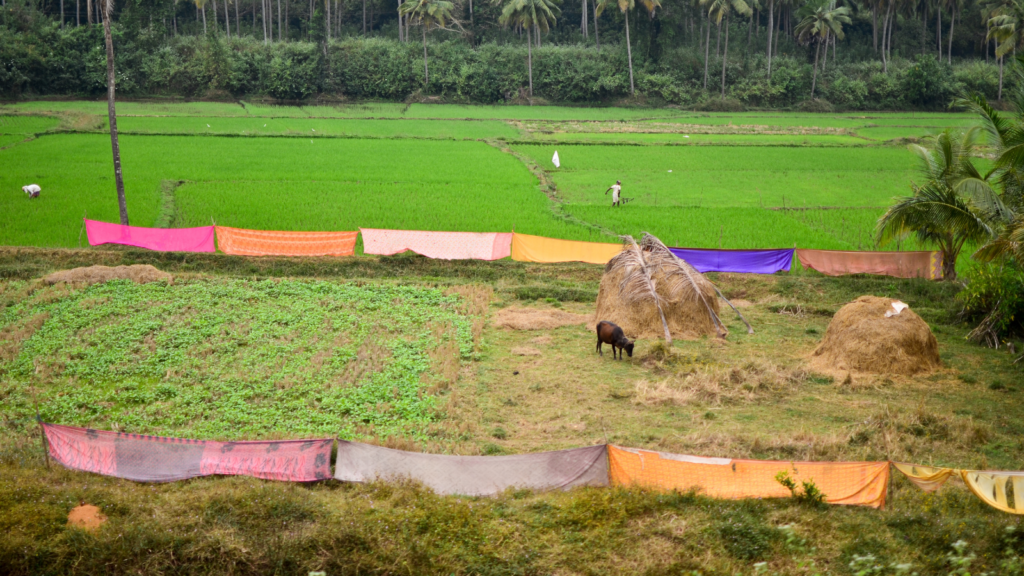 New Business Model Introduced for Amazon India!
Amazon knew they required to change its business model, starting with finding the perfect products to sell in India. First, they began by contacting small vendors who were not sure about selling their products online. They thought e-commerce is time-consuming and complex. Also, back then India's cash economy did not support online transactions. The team of Amazon however convinced the retailers and suppliers that Amazon is trustworthy and can help them increase sales. The Chai-Cart team was formed which traveled to more than 31 cities and engaged with approximately 10,000 sellers.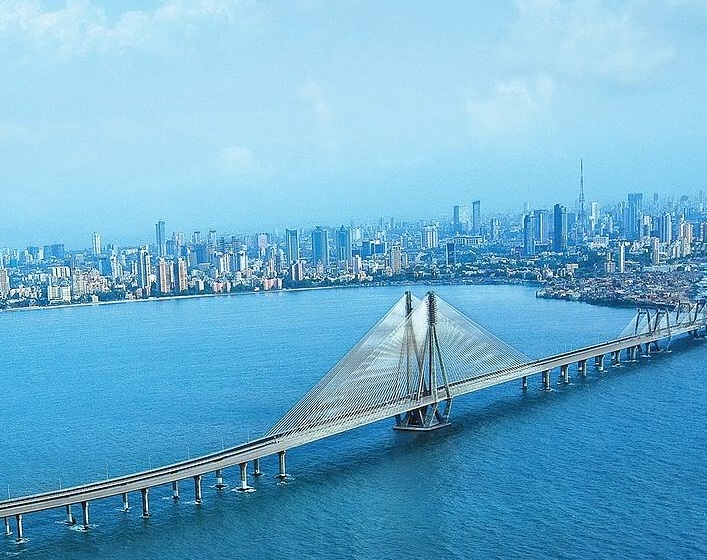 Amazon had to adapt fulfillment and delivery too. Amazon U.S. has a centralized platform for shipping which is called FBA to store and distribute goods. In India, Amazon implemented the FBA service as well, and now has over dozens of warehouses where sellers send their goods and pay a fee for packing and shipment. Amazon also introduced Easy Ship and Seller Flex. Amazon's workers pick up packaged goods from the seller's place and deliver it directly to customers. Super convenient! Amazon started giving ease to the sellers, and in return, many sellers started working with Amazon which benefited both the parties.
Amazon is also working on increasing the food delivery business in India. The platform of Uber Eats by Amazon is planning to expand its business, especially for Amazon Prime members. Revenues are estimated to rise to $12.54 billion in 2023 in the food delivery business.
From products to delivery, Amazon has faced many challenges and changed its plan to run a successful business in India. Amazon also doubled its paid Prime membership in India. The company also launched a new app, called Amazon Flex app to help sellers. Amazon.in is also focusing on partnering with Indian travel business.
How did Indians React to Amazon.in?
Well, sellers from the urban areas were more than happy to get their sales increased by joining Amazon. Amazon implemented many ideas that were profitable for the sellers to run in India. Amazon has contracts with all the important delivery services in the country. And it uses bicycle and motorbike couriers to deliver products in both urban and rural areas. However, rural areas had special challenges to conquer. India is filled with small shops, 14 million or more. In many rural areas, these small shops are winning the game even after having high prices and limited inventories.
When Amazon entered, Indian sellers from rural areas feared that online convenience might put them in trouble. Though, Amazon had a different plan in mind! They partnered up with the sellers. People can go to the local store and use the shop owner's internet to select products from Amazon India's website. Store owners record and tell customers whenever their products get delivered. They collect money and then pass it to Amazon after taking the handling fee.
Shopaholics loved Amazon.in and the idea of shopping online! They were comfortable sitting at home and getting almost everything they want on their doorstep. Though people were concerned about safety issues it worked and is still working successfully!
How did Amazon India adjust economically?
Jeff Bezos, the CEO of Amazon said that Amazon India is doing extremely well. However, Amazon competes with Flipkart and reported a loss of over 7,000 crores over various units from 2018 to 2019. Amazon carried out an investment of 5 billion on Amazon India for its operations. Besides, it is estimated that online business in India will expand to 175 million shoppers by 2020. Besides, the increase in E-commerce of $100 by the same year is expected. The number could rise to $137 billion! That's news.
Economically, Amazon India is still having a tough time considering the rivalry with Flipkart and adjusting to the culture! Yet, Amazon is still in the lead with the estimation of the Amazon India unit to cross $81 billion in GMV and $2.2 billion in operating profits.
Growth of Amazon.In
In India, Amazon is known as the fastest-growing marketplace. The fastest adoption of Prime service is seen in the country! It is the most visited site on both, mobile and desktop. Prime selection now includes more than 40 million local products. Over the years, Amazon has made investments in Indian operations including the work by Prime Video. Overall, Amazon.in is nailing it! Amazon has many sellers associated with it now. In and conducting their businesses with ease.
Competition for Amazon India
Yes, Amazon is growing but no, it isn't safe from the competition. As mentioned above, the biggest rival for Amazon.in is Flipkart. Both the parties have been investing millions and billions to strengthen their position in the e-commerce market of India. The new regulations and guidelines issued by the Indian Government for foreign e-commerce platforms are worrisome. But Amazon India and Walmart are dealing with it just like bumps on the road, they soon will hit back!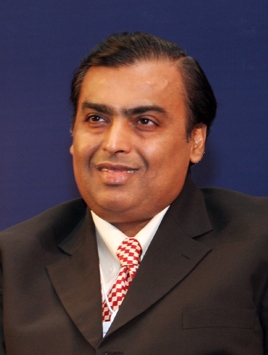 Or maybe, not too soon. Asia's richest man, Mukesh Ambani who is the chairman of Reliance Industries is going to launch his e-commerce platform very soon. Reliance Retail is going to give tough competition to Amazon as well as Flipkart.
Competition for Amazon.in Sellers
Amazon is rapidly increasing, partnering with the best retailers, and getting them on board to serve the public. Amazon is sprouting on Facebook and Amazon, promoting itself through various groups where sellers meet and sell their products. On Instagram, Amazon sellers are collaborating with various influencers to promote their products. In short, Amazon is rising which creates opportunities for sellers to maximize their profits. However, many sellers on Amazon India means tough competition! Every seller is trying to step up their game and get ahead. It's high time to realize the need for an affordable yet fast Amazon repricer to keep your listings on top!
This is where Alpha Repricer steps in for Amazon sellers! We assure you the fastest repricing in every 65 seconds with the most affordable prices as compared to the market. You can have a look at our blog on the best Amazon repricer to get a clear picture. Alpha Repricer frequently wins BuyBox for our sellers and keep them coming! Customer satisfaction comes first and we try to nail it by our continuous repricing strategies. Check us out!
Sign up for the 14-day trial today!
Amazon India is giving a tough time to all the e-commerce marketplaces and getting ahead in the business. It creates opportunities for all the sellers to increase their sales. However, with this much competition, it is very difficult to be at the top! Choose Alpha Repricer for your Amazon listings and we assure you repricing the fastest way possible!