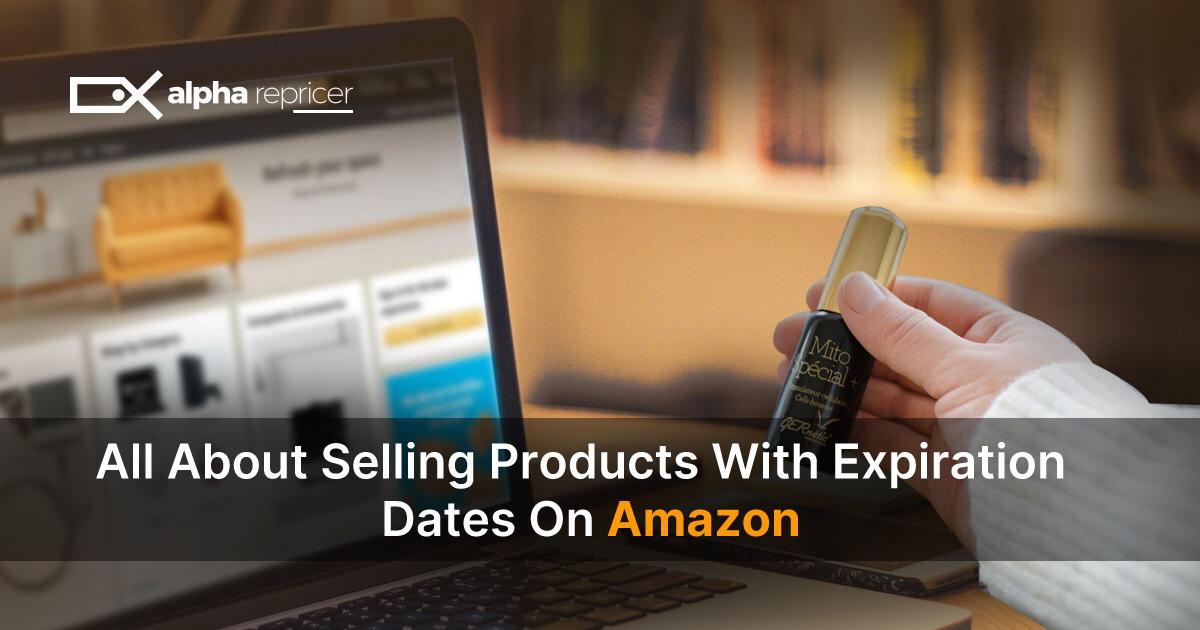 All About Selling Products with Expiration Dates on Amazon
Many Amazon sellers steer away from selling products with expiration dates. This is due to the rigid requirements that Amazon has placed on the selling of these items. But if you get well versed in the requirements and adhere to them, they can be a lucrative proposition. In this blog, we will cover the what, why, and how of selling products with expiration dates.
What products fall under the expiration date policy?
Why sell things with expiration dates?
Never sell items that have expired – the consequences
How to meet the Amazon expiration date policy
How repricing can help
What products fall under the expiration date policy?
Any product that is ingested or used topically has an expiration date. This is an FDA (Food and Drug Administration) rule. The categories that come under the Amazon's policy for products with expiration date are: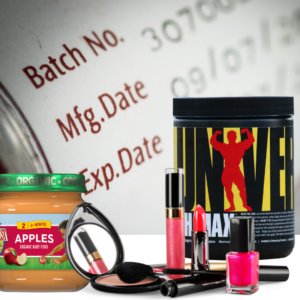 Food products
Beauty products such as night creams, shampoo, and cosmetics
Cleaning products such as sanitizers, cleaning bottles, and detergents.
All baby care products such as baby food, lotions, rash creams
All the drugs require expiration dates
Never sell items that have expired – the consequences!
Sorry for stating the obvious but unfortunately, some sellers still try this. Sometimes it is an oversight and sometimes it is wishful thinking. The latter scenario is when sellers hope no one will notice and they can avoid loss by selling what they should actually dispose of. In the long run, sellers can end up losing the business, fined, and/or face criminal charges. And yeah, it is unethical.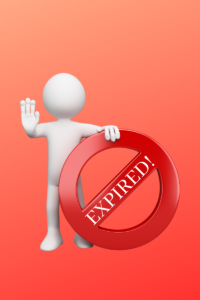 Usually, it is not Amazon but a third-party seller responsible for the sale of an expired product. But the news headlines do not distinguish between Amazon and third-party sellers. In October 2019 CNBC ran a news article with a sensational headline. And in March 2020, they did a follow-up that was not very flattering either. These kinds of news flashes may falter consumer confidence in the eCommerce giant.
This is one of the reasons Amazon is quite strict when it comes to products with expiration dates. Sellers may face dire consequences for not adhering to the policy and selling expired products.
Amazon says, "Failure to comply may result in removal of your listings, disposal of your inventory, or deactivation of your Amazon selling account".
If you are selling products that are consumable or topical then it's necessary to mention expiry dates on it. Amazon's expiration date policy is quite simple. As long as you follow these primary and important steps, you'll be good to go.
Why sell products with expiration dates?
Since Amazon's requirements for products with expiration dates are stringent, many prospective sellers get overwhelmed. Consequently, they avoid selling such products. This presents an opportunity for other sellers, a niche to make a profitable business. The trick is to know and adhere to Amazon policies regarding products with shelf life.
How to meet the Amazon expiration date policy
All the products that you sell via FBA must have a remaining shelf life of over 90 days plus the consumption period. At the time of buying these products keep in mind the shelf life rule.
For FBA: Number of servings + 90 days at the time of check-in at the fulfillment center.
For FBM: Days left should be greater than the number of servings at the time customer receives the product.
At the time of purchase keep in mind two data points; how long will it take you to sell the item
how fast it will get to the customer
If you are selling bundle of items, then don't forget to label the whole bundle, also label each item with an expiration date by following Amazon's date format.
It is also necessary to mention the expiration date on the outside of your packaged items so that Amazon workers can quickly check and see them.
The expiration dates printed on the item makes it easy to sort out the expired or nearly expired items. Make it a monthly task to go through inventory of products that have expiration dates.
Expiration-dated products should be completely enclosed and sealed in suitable packages for shipping.
Label Your Products
Amazon may penalize you for not properly labeling your item if a customer complains. Amazon requires sellers to write dates in two formats; either MM-DD-YYYY or MM-YYYY. This format must be of 36-size font or larger.
To avoid any confusion on the buyer's part, spell out everything. For example instead of MFG, print Manufactured.
Sometimes, Amazon may not ask for an expiration date while your product may have an expiration date. Then you may have to monitor those products by age.
If you want to be a responsible seller, then you must follow the policies related to expiration dates on Amazon. All these policies exist so that Amazon can satisfy their customers. And Amazon's reputation is what the third-party sellers benefit from when they sell on Amazon. So it is a win-win situation.
How repricing helps!
As is obvious, products that have expiration dates, need to sell at a regular speed. It helps if they end up in the Buy Box. The best way to win a Buy Box is to meet all your Account Health metrics and have competitive prices. An automated repricing tool can manage your pricing very efficiently.
Alpha Repricer is the most efficient and quick responding Amazon repricing software. Our repricing engine wins the Buy Box more often and increases the profits by optimizing prices. But using is believing, so try us out for a 14-day free trial. No credit card is needed and there is no obligation. We will help you speed up your sales by winning the Buy Box!