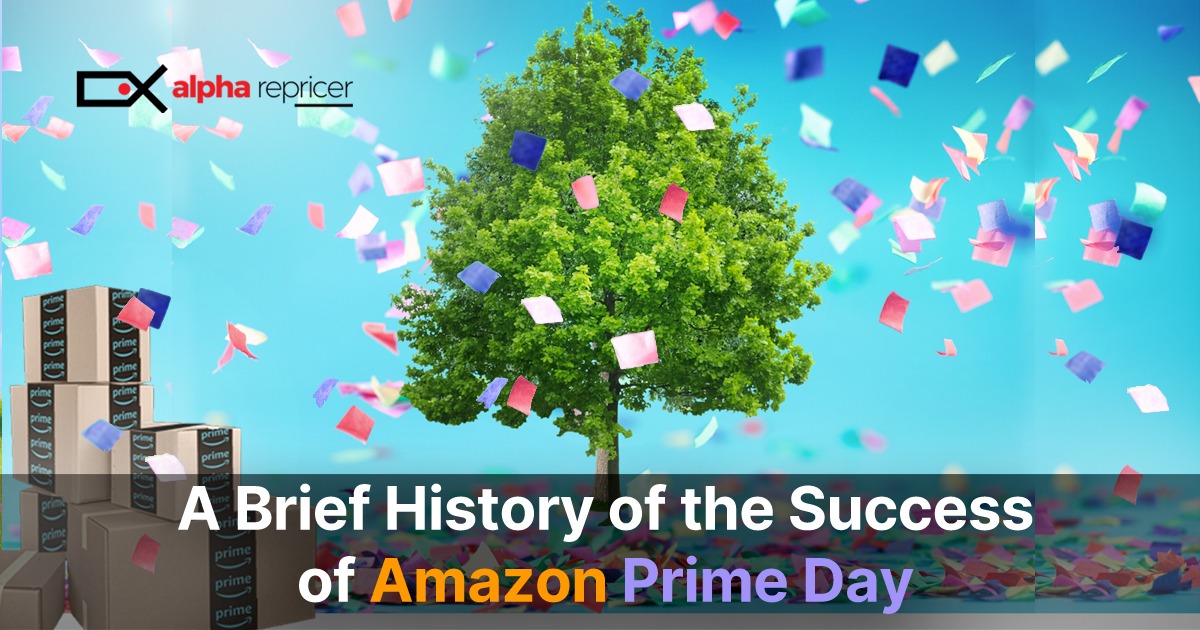 A Brief History of the Success of Amazon Prime Day
Amazon Prime Day has become an exciting and much-anticipated event for buyers and sellers alike. For buyers, there is an abundance of deals and sales on thousands of different products. And for sellers, there is an opportunity to increase sales and gain customers.
But what is Prime Day exactly?
Prime day is an annual sales event that actually lasts two days. Amazon and third-party sellers reduce prices significantly and buyers must scramble to get the items they covet. With thousands of steep discounts on so many items, Prime Day can be quite a rush. But one catch is that buyers must be Amazon Prime members to get deals on electronics, beauty products, household items, and more (https://www.statista.com/statistics/728136/popular-amazoncom-prime-day-sales-by-category/)
How did it all start?
Amazon held its first ever Prime Day lasting 24 hours on July 15, 2015. The significance of this date is that it was the day before Amazon's 20th anniversary. After two decades as a successful online retailer Amazon held a massive sale to thank its Prime members.
With 40 million Prime members in the US alone, the first Prime Day was a massive success (https://www.cnbc.com/2019/07/15/history-of-amazons-prime-day-how-it-started-and-early-best-sellers.html). The event simultaneously occurred in eight other countries including the UK, Canada, Japan, and Austria (https://www.aboutamazon.com/news/retail/the-history-of-prime-day).
The evolution of Prime Day continued
After a successful debut Prime Day, Amazon has held Prime Day annually every July. While the exact date in July varies every year up until 2020, buyers and sellers alike could expect Prime Day to fall in July.
After three years of running Prime Day as a 24-hour event, the first 36-hour Prime Day was held on July 16, 2018. Amazon also added other elements to the hype, including $10 offered to any Prime members who spent $10 at Whole Foods (https://blackfriday.com/news/amazon-prime-day-history-and-statistics). The anticipation around Prime Day 2018 lead to a crash in the system as more buyers than expected flooded the site (https://sellerstrategies.com/prime-day-history/). However, being the tech giant that it is today, Amazon was able to recover quickly and rake in a healthy profit.
The first two-day Prime Day event occurred in 2019. And as of now it remains a 48-hour event. With two days to make big sales, sellers also keep an eye on the Prime Day forecast and prepare their inventory.
Prime Day in the pandemic
In 2020 the world came to a screeching halt as the Covid-19 virus spread rapidly across the globe. With so many countries in a scramble to shelter in place and establish rules and logistics to quell the virus, Amazon also had to ensure the safety of its workers.
Not only did the virus disrupt the lives of millions it also created a massive supply chain shortage. Suddenly basic items were being snapped up faster than any entity could keep up with. Even Amazon, being the retail giant it is, was no exception. The usual Prime Day event had to be postponed while Amazon raced to keep up with record purchases and restructure their logistics to protect their workers. At the end of it all, Amazon managed to launch Prime Day 2020 in October. And, unsurprisingly, Prime Day in the pandemic proved to be a big success. Third-party sellers were able to benefit immensely from Prime Day in some of the worst days in world history(https://www.cnbc.com/2020/09/28/amazon-prime-day-is-october-13-and-14.html).
With Amazon proving it could flourish even as the world was shut down, Prime Day 2021 is sure to be a success for sellers once again.But every seller needs a good pricing strategy that includes automated repricing.
A good automated repricer can help you make it big on Prime Day! AlphaRepricer is the fastest repricer on the market today. It is the fastest repricer; repricing your items in less than 2 minutes! We provide you with multiple options. This gives you flexibility and control on how often your items reprice, who you compete against, and much more. We have also developed the Buy Box Hunter to help you win the Buy Box more often at higher profits. The best part is you can sign up for our free 14-day trial without having to give us your credit card information. Try us out with no strings attached and see how we can reprice your items in no time.