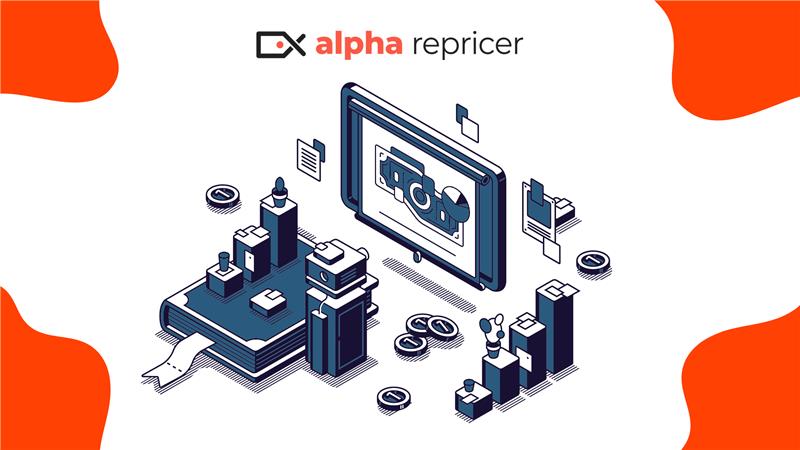 Reasons Why Amazon Sellers Fail to Win the Buy Box
While most sellers try their best to win the Amazon Buy Box, they don't always succeed. The Amazon Buy Box is a quite popular, and highly prime feature on Amazon that allows you to be displayed as a top seller on the product page with a "Buy Now" button. Securing the Amazon Buy Box considerably earns you more sales, increases customers, and boosts profits. Intriguing, right? It all sounds fun and games, but once sellers start trying to win it, they soon realize that it's not that easy.
There are a number of reasons why Amazon sellers might be unsuccessful in obtaining the Buy Box on Amazon. We have compiled a few of the issues, which are as follows:
1. Competitive pricing:
It is a must for Amazon sellers to keep competitive product prices and maintain competitive pricing if they want to win the Buy Box. If you do not meet the criteria, Amazon is less likely to choose you as the winner. In order to avoid the issue, make sure to set the product prices close to Amazon's suggested price or lower than that of your rivals.
Continuously repricing your products can be a difficult task, considering the fierce competition on Amazon. Automated repricing could be your way to go. Sign up with the best Amazon repricing tool which will help you stay on top of the product page.
2. Poor order fulfillment
Fulfilling customer orders efficiently has always been a criterion that Amazon does not compromise on. Sellers who have a hard time with order fulfillment or do not provide dependable and quick delivery choices risk losing the Buy Box to rivals who do a better job at delivering products on time.
FBA can be a better option for Amazon sellers who are currently struggling with order fulfillment. Let Amazon ship your orders while you focus on other crucial aspects of your business.
3. Unavailability of stock
Running out of stock or having low stock can result in losing the Amazon Buy Box. Amazon won't even consider giving you the Buy Box if there are complaints from customers regarding the unavailability of stock or your metrics shows clear low-stock levels. Amazon sellers who can reliability complete client orders without having inventory issues are usually preferred when assigning the Buy Box.
Re-order inventory beforehand to avoid running short of your products. This way, you will be able to complete each order and have better chances of winning the Buy Box.
4. Newbies are far in line
If you have just started selling on Amazon, then securing the Buy Box can be a far-fetched dream. Until you are an established seller on Amazon with a good selling history, it might be a little harder to get your hands on the Buy Box.
It is crucial to establish yourself first and focus on gaining more customers. Once you start getting positive reviews, and repeat customers, then try to compete with other sellers.
5. Ignoring Amazon's regulations
Violating Amazon's clearly stated policies will automatically nominate you from the list of eligibles for the Buy Box. Specially, trying to gain fake reviews, or selling prohibited products on Amazon can create difficulties for your Amazon Business. As an Amazon seller, the best way to have a successful selling journey is to avoid all the activities that might lead to account suspensions.
6. Low-quality products
Selling fake, cheap, or low-quality items on Amazon will bring in negative reviews; which will result in you losing the Buy Box. Sellers offering the best quality products have higher chances of winning the Buy Box and getting maximum sales.
Offer the best products on Amazon at the best prices and you will increase your chances to gain the Buy Box.
In Conclusion,
The dynamic algorithm of Amazon makes it tricky for sellers to win the Amazon Buy Box. However, with the right strategies in mind and effective tips to follow, you can definitely increase your chances to get ahead in the game. Follow for more content! Good luck.
Tags In