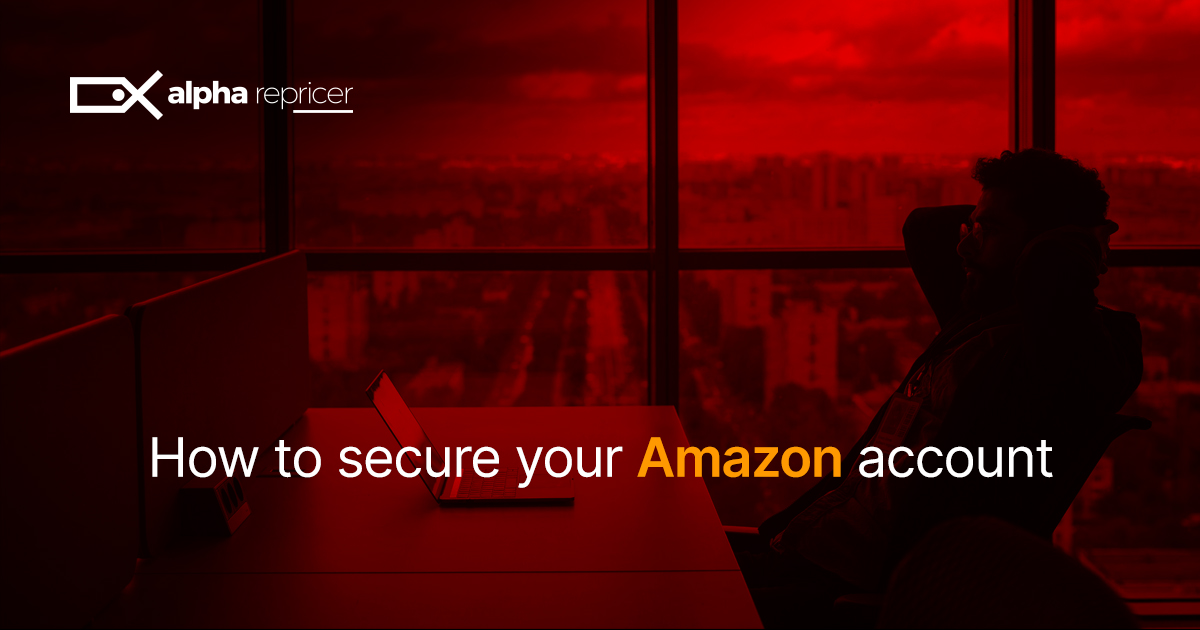 How to secure your Amazon Account
Almost everyone has an account on Amazon. We put in our personal information there, including our credit card information, address, and phone number. However, we should consider the dire consequences if somebody hacks our account or our personal information gets leaked. To avoid the resulting distress, you should work on protecting your Amazon account.
It is pretty simple to secure your account and something that you should do! Here's how!
Ensure that the information you've provided is correct!
Above all, it is essential to be sure that the information you have provided on your account is accurate and current. Access your Amazon account, and then go to the section of login and security. Confirm whether your phone number, credit card information, and email address is correct. It is vital to have the current information there. If somebody unknown tries to log in to your account, Amazon will notify you through an email. If it's not you, you can take action immediately and change your password.
In the same way, if you have provided the correct phone number, then it can help you get your account back. You will get a message with a one-time password as a backup method for your account.
Protect your account by setting an intense and complicated password!
Having a difficult password is the first thing that's going to save you from losing your account. Make sure that your password is something that nobody can guess. If your password is something related to you that people know about, then that's not a good move. Besides, don't use the same password for all your accounts. That way, you'd probably end up losing multiple accounts than just one.
To make it easier, try using password managers. There are many password managers out there that are reliable and do the work for you! They create the best, complicated passwords and also remember them for you. They come up with passwords that are impossible for anybody to crack!
If you are doubtful that the password you are using is strong enough, then now would be the perfect time to change it. Go to the option of "your account" present under "Accounts and lists" below your name and select the option of "settings." Click on "login and security settings," enter your current password, and then edit the old one! Get yourself a new, strong password, and you are done!
Read the blog by techradar.pro to learn about the best password managers for your account!
Two-Step Verification is added security
Using a password manager can help you with this too! They hold on to the OTPs (One-time passwords), which are needed to use the option of Two-step verification. This security change requires you first to enter your password and then ask you to enter the additional One-Time password usually texted to you or shown in the app. If you don't enter that temporary passcode, then even you can't access your account.
Two-step Verification is an added method to protect your Amazon account. You can turn on the option of Two-Step Verification by going to the section "Login and security" in your account, find the option of 2SV, select the button of "edit," and then go for "Get started." You can either go for the choice of the authenticator app or phone number to receive your temporary codes. Choose the one that is more comfortable for you to use.
What is the best for you to use?
We recommend using your password manager as an authenticator app as they are more secure than using texts as a medium. People can easily hack your phone number and find out the passcode. It's a risk!
To use an authenticator app, open it, and scan the shown QR code. You will be able to see a six-digit code displayed on the app. Add the code on the site and select the option of "Verify OTP and continue."On the next page, click on "Two-Step Verification" to turn it on. After that, follow the steps and let the app lead you!
It is essential to secure all your accounts that way. After you are done securing one, we recommend you do the same with all your other social media accounts too! It is the best way to avoid mistakes and giving people a chance to mess up with your account! Don't get yourself into something that you regret later. Get a password manager or if you think you can manage your passwords by yourself, do that!
Alpha Repricer ensures that our users do not have to share their Amazon password or their Amazon token. We protect your information by using a secure encrypted format that is not visible to anyone. Never share your password, OTP, or Amazon token with anyone. Reprice securely with Alpha Repricer, the best Amazon repricer.