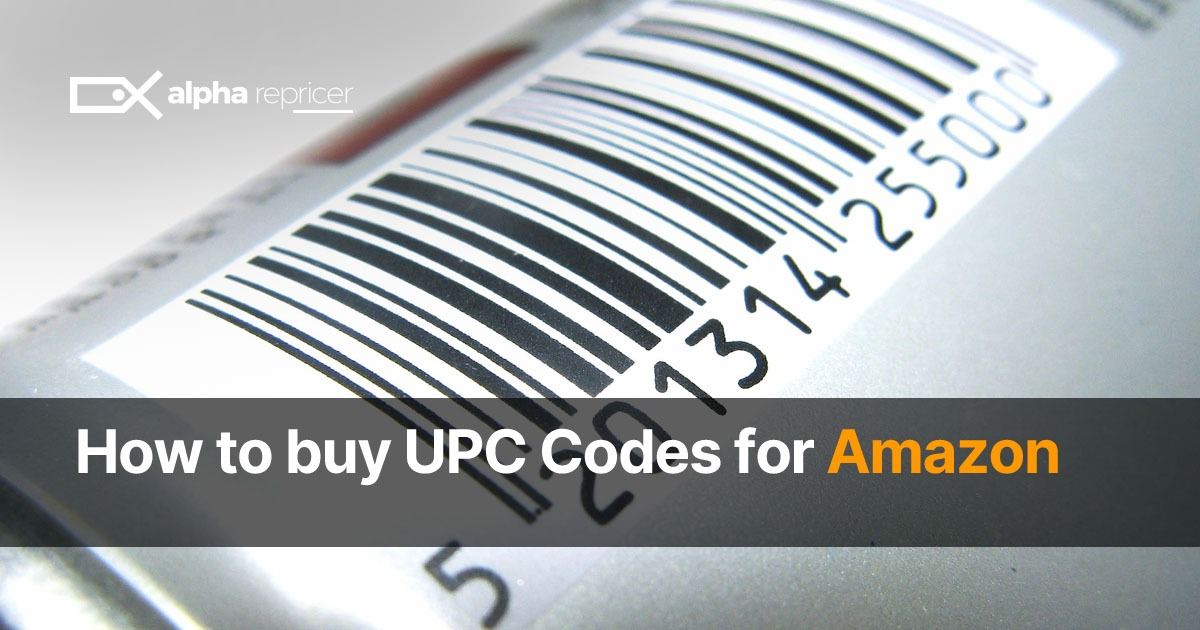 How to Buy UPC Codes for Amazon In 2021
With the evolution and growth of eCommerce businesses, Amazon has successfully led the online marketplace. If we talk about Amazon, it has various product categories available on it with exciting features that attract the buyers and help them to make their purchase easy. Every product on the listings has a specific UPC printed on it that helps businesses to keep track of inventory.
Basically, a UPC (universal product code) is a barcode available on the top of each product. This barcode contains 12 digits which are called GTN-12.
How can you buy UPC Codes for Amazon?
Multiple sites offer UPCs for Amazon. Avoid using such local sites for purchasing UPCs because it may result in your listings being erased from Amazon. Also, Use legitimate sites to buy UPCs for your Products.
Here are some steps that you need to follow while purchasing the UPCs for Amazon.
1. Go for GS1 Company prefix
Basically, the GS1 company prefix is a company ID that helps you link your brand items. It contains a six to ten-digit code that is usually present on all your UPCs' upper sides. In this step, it is essential to select your budget, your cost plan, also fill in the required information in this step.
2. Enlist product numbers for each of your Product Category
After the first step, you have to determine the types of product packages you will sell, such as; boxes, cards, etc.
3. Decide the Code for your Products
In this step, you have to make sure that either you require a barcode that will get scanned at checkout or need any barcodes for the warehouse use. Also, use legitimate and unique barcodes for your product.
4. Use a Tool
Use an excellent tool to create barcodes that will help you to make your purchasing process efficient!
It is necessary to have your codes in the GS1 database otherwise if the Amazon noticed that you haven't created codes in the GS1 database, it would ultimately remove your items from the Amazon listing. So it is essential to use valid and legit codes for your products!
5. Supplier's Code
You can use the manufacturer's UPC on Amazon in order to create your listings. While using your seller account on Amazon, you can select the manufacturers' option to keep track of your inventory.
The manufacturer didn't provide you the Code
If you buy products from a supplier and he doesn't provide you the UPC. then instead of it you can also use an Amazon Standard Identification Number (ASIN).
It's also possible that you might face problems due to products not being tracked with a manufacturer's UPC. So you can assign an ASIN to these products that include;
Food products
Consumable items.
Products with no barcode on them.
Products that have passed their expiration dates.
How UPC can be added to Amazon?
Once you have your UPCs, it's time to create listings on Amazon.
Enter the "UPC " in the "Product ID" box.
It's necessary to have an approved barcodes before entering it in the "Product ID" box.
By implementing guidelines provided by Amazon, you will get the listings on your site, and you're good to go!
Conclusion
Amazon sellers must know about UPCs because it helps to identify and keep track of your products.
Every seller on Amazon must use unique barcodes for their product listing and use valid sites to purchase UPCs. You can use the GS1 Company to purchase legitimate UPCs.
Above are the guidelines that would help the sellers to buy UPCs. I hope this article was helpful for you. For more information, visit Alpha Repricer blogs!
Alpha Repricer is the most continuous, fastest, and instant repricing tool. It reprices your listings in 2 minutes and helps you keep your prices competitive all the time. Moreover, This super-fast repricing tool also allows you to win the Buy Box more often!
So what are you waiting for! Try us by signing up for our 14-day free trial.