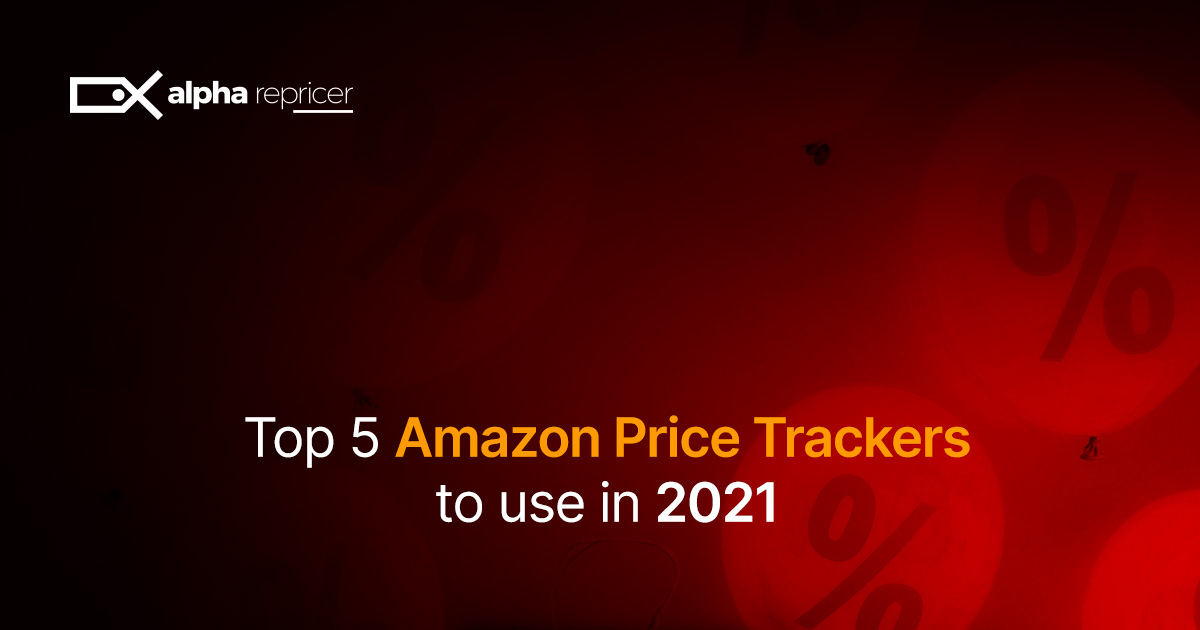 Top 5 Amazon Price Trackers to Use in 2021
Amazon sellers can benefit from price trackers especially while doing arbitrage. Even if you are a seller or purchaser, getting the best deals on Amazon is possible only if you keep a check on products' prices. Amazon price trackers make it easier for you to track prices instead of refreshing pages every few seconds. It's an era to perform everything using automated systems instead of performing it manually. To assist you, we bring you the top Amazon price trackers that you should use to stay updated!
1. Keepa
Keepa is well known. It is a trendy price tracker for Amazon and is used by many! Keepa provides you with a smooth interface to use with Google stylings. It is useful for sellers, but Keepa shows you the best deals for buyers to make superior buying decisions.
Keepa is available in 10 countries, including India, Brazil, and Mexico where many of the price trackers are not available. However, it is not available for use in China.
You can sign up for free to use almost every feature of Keepa. You can also subscribe and pay monthly to get price increase alerts, API, or interactive graphs that are only ready for you to use in the paid version. Besides, it gives you an option of choosing more products than usual for the price-track.
Keepa extensions are available for Firefox, Google Chrome, Microsoft Edge, Opera, and Safari.
2. CamelCamelCamel
The second Amazon price tracker on the list is CamelCamelCamel. It is an easy to use tool that helps you stay updated by informing you about the best prices and price drops of products you are watching.
The most attractive point to note is that CamelCamelCamel is free! You get charts showing the price history of millions of products listed on Amazon. It also sends alerts when the products you prioritize faces a price drop. You can always add it to the browser you use and look at the prices that way.
CamelCamelCamel supports various marketplaces. You can register yourself to get all the critical alerts through email or stay anonymous and get information on your screen.
3. Waatcher as an Amazon price tracker
Waatcher works uniquely. It asks you to add a maximum price you want to pay for a specific product. This way, when the product reaches the price you said earlier, Waatcher instantly places an order for you, making sure you get the deal before the prices go up again.
To use Waatcher, you need to log in through your Amazon account and allow it to sync with Waatcher; the app will do the rest of its work. It results in giving you a worth-it experience of shopping easily without any stress. However, the drawback of Waatcher is that you might not remember tracking a product until it shows up on your door.
4. Earny
Earny has a different approach as an Amazon price tracker. It gives you details regarding price drops and tracks prices like any regular price tracker. Additionally, it also goes through your emails to find the items you previously bought so that it can track prices of related items on Amazon and other major online stores such as Nike, etc.
It also comes with the advantage of getting your cashback if the items you already purchased through Earny go through a price drop. You will get a cash refund if the price drops for something you have already purchased.
This service comes with a price but an affordable one. The subscription starts at $4.99 per month or around $39.96 each year. If the price drops for any product you purchased earlier, Earny charges a fee of 25% and gives the rest to you.
It is available as an app for iOS and Android. Apps are free of cost until you want to have premium features. You can also add it on your chrome.
5. The Tracktor as an Amazon price tracker
The tracktor is as simple as its name. You can easily guess that it is for price tracking without any fancy options you usually don't even use. It comes with all the essential options you need to track prices.
You have got a search bar to search for any product through its name, URL of Amazon, or ASIN. Besides, you have the option to look at trending merchandise and movers.
The tab of Movers provides you with the ability to look out for the perfect time to get products for holidays or any other occasion. It displays tons of pages of products after the price drop, so you can quickly fill your bucket with different products in just a few clicks!
Plus point? You can use it for free!
In conclusion
The price trackers can come in handy for sourcing in arbitrage. Amazon sellers can benefit from these tools to pick out items at the best prices. But they do not help in the sales part of the business for sellers. To keep your inventory at the best price possible to win Buy Box or get sales, you need to reprice.
Get ahead of your competitors by using Alpha Repricer as the fastest Amazon Repricing tool. Easy to sign-up, zero commitment issues, and you don't have to worry about repricing, again and again, to stay on top! Watch your profit margins go up by repricing with us. All you have to do is sign up for our free trial to give it a try! To receive 50% off for two months of repricing, click on the image below.