Features that set us apart

Fast and Best Repricing Tool
"Alpha Repricer the best repricing tool reprices within 2 minutes, making us the fastest Amazon repricer in the industry".
Our repricing engine has proven to be as close to real-time repricing as it can get. Our tool monitors the competitors' prices continuously and responds immediately to price changes enabling users to stay ahead of the game in real-time.
Buy Box Hunter
An effective Amazon repricing tool targets the Buy Box without cutting deep into the profit. Alpha Repricer's Buy Box Hunter is an innovative repricing algorithm for winning the Buy Box.
Our users have seen a 20% increase in Buy Box ownership when using the Buy Box Hunter. Learn more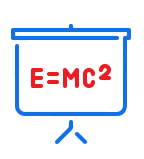 Powerful formula that aims for the win
Our repricing software enables the user to add formula in bulk to the inventory of any size. Create customized formulas based on acquisition cost, item shipping etc to set minimum and maximum prices in minutes. Learn more
Top 16 Amazon Marketplaces on do business and more to come
Alpha Repricer, the globally used Amazon repricing tool, supports multiple Amazon marketplaces.
We have continued to add new Amazon marketplaces. As Amazon opens up new marketplaces, we aim to follow. Currently, we support 16 marketplaces with more to come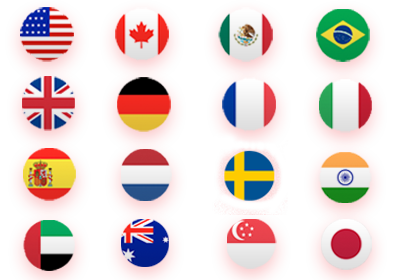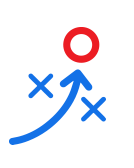 Customize your repricing strategy
Set up customized repricing parameters according to the business needs and apply them to all or selected inventory items.
Create as many strategies as required. The tool allows you to price items differently for each fulfillment type, lets you narrow down your competitors using smart filters and offers other innovative features as well. Some good reasons to buy repricing software Learn more

File Transfer Protocol
Sellers who use an inventory management system or vendor-provided prices can update inventory through FTP.
Repricing Profiles

Setup custom repricing profile parameters according to your business needs and attach them to all or selected inventory items.

Sync Inventory

Alpha Repricer keep your inventory in sync with Amazon automatically. You can also manually sync your inventory with Amazon.

Launch Directly

Launching items straight from Alpha Repricer by searching from catalogs. Once launched, items will be automatically synced with Amazon.

Quick Guide

Quick help is available on all screens. However, the question mark icon to be guided on how to enter required information or for quick explanations. Turn guide off when no longer needed.

Powerful Logging

Alpha Repricer's unique item log provides best in industry level of detail of Item competition, offers received, action taken by repricing engine and Buy Box winner.

Advanced Insights

Dashboard shows dynamic graphs of repricing overview and competition history. See info such as repriced amount, Buy Box winner yes/no, etc. Sales reports provide critical insight into your business.

Phone Support

Got an issue? Have a question? We are a phone call away. We provide phone support to all our customers with no extra charges.

Free Onboarding

We provide free on-boarding sessions to assist you in quickly getting familiar with our tool. The free one-on-one training will give you the necessary knowledge and skills to use our repricing engine more effectively. The on-boarding is included in your 14 day free trial.